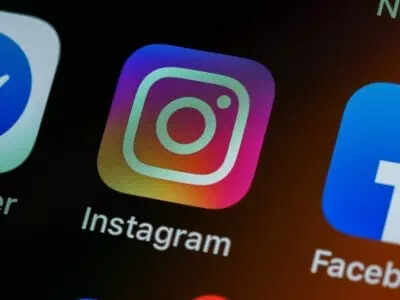 Finally, you can now reply to Instagram posts using GIFs. Adam Mosseri, the head of the company, revealed this new feature during his recent conversation with Meta CEO Mark Zuckerberg on Instagram Channels.
"This is a bit of 'finally feature,' but we are launching GIFs in comments today," Mosseri told Zuckerberg.
GIFS within Instagram's comments section adds on to the user experience by allowing them to interact with posts and other users in a more creative and fun way. With this feature, users can use GIFs to add humour to conversations, express their reactions to posts, or make their comments more noticeable.
The GIF in comments on Instagram works similarly to Facebook. Users can either browse a collection of GIFs or search for specific ones on Giphy.
To use comments with GIFs, users need to proceed as they would write a comment, tapping the comment button on a post, then tapping the GIF button within the comment box, and selecting a GIF. Trending GIFs from Giphy show up, and other GIFs can also be browsed and chosen, or users can search for a specific GIF that fits their comments.
This is the same Giphy that UK's Competition and Markets Authority ordered Meta to sell after it was found that the acquisition could harm competition. Meta bought Giphy in 2020 for $400 million to enhance GIF search on Instagram. Still, the CMA investigated and concluded that it would limit rivals' access, impose unfavourable terms and reduce advertising choices. Meta disputed the claims but has agreed to cooperate and sell Giphy.
Mosseri further added that Instagram is testing a new feature called lyrics in Reels. This feature seems to be built on top of the auto-caption sticker that Meta introduced in 2021. From the screenshot Mosseri shared, there seems to be a timeline at the bottom of the interface to help users sync the captions correctly.