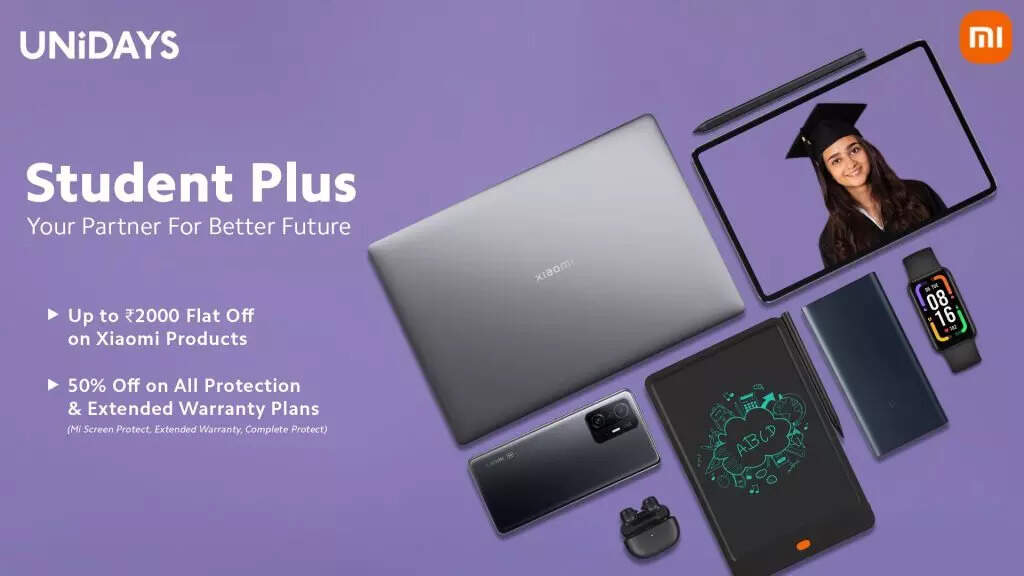 Xiaomi has launched its Students Plus program in India. As part of this program, the smartphone maker aims to offer discounts on various products to students. For this initiative, the company has partnered with UNiDays which is a discount website for students. The company has announced that the students will get a flat discount of up to Rs 2,000 on Xiaomi products.
Students can presently avail this discount from Xiaomi's Mi Store app. The Students who want to take advantage of the discount will first have to verify their account in the UNiDays portal.
What the Xiaomi Students Plus Program offers
– Up to 40% off on Xiaomi and Redmi smartphones
– Up to 45% off on Xiaomi and Redmi laptops
– Up to 45% off on Xiaomi and Redmi tablets
– Up to 45% off on lifestyle products
– All protection plans, including Mi Protect, Mi Extended Warranty, and Mi Complete Protect, are discounted by 50%.
Here's how students can avail the Xiaomi Students Plus Program
– Firstly you will have to download and open the Mi Store app
– Now students will have to register on the UniDays portal
– Once done you will have to collect the coupon code from UniDays offer page
– After this, you have to add the product in cart on the Mi Store app and apply the coupon code during checkout to avail the discount.
Xiaomi to launch 4K TV Stick in India
Meanwhile, Xiaomi is all set to launch its 4K TV Stick in India this week. The smartphone maker has confirmed that it will launch the Xiaomi TV Stick 4K in India on February 14. The company introduced its first TV Stick in 2021 and this is supposed to be its successor. The yet-to-launch, Xiaomi TV Stick 4K will come with Dolby Vision and Dolby Atmos support. The device will also feature a built-in Chromecast.