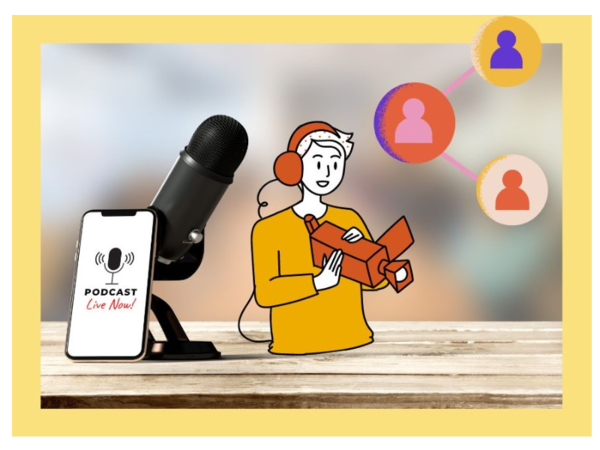 The Times Group, one of the largest media conglomerates in India, founded Bennett University to facilitate quality education and establish itself as the best private university in India. It offers a flourishing legacy of over 180 years and has built brands that other brands aspire to be.
Why are we mentioning about the Times Group?
The curriculum for the Bachelor of Arts in Journalism and Mass Communication at Bennett University gets prepared under the expert supervision of editors and managers of the Times Group. The three-year program was crafted with pooled expertise of eight brands of the Times Group including Times of India, Times Internet, Times Now, Radio Mirchi, Media Wire, MX Player, Zoom, and Junglee Pictures.
Times School of Media offers aBachelor of Arts in Mass Communications and Journalism, where you can leverage the advantages of the Times Group and kickstart a dream career. That's why we provided a brief about the Times Group because people would go the extra mile to learn from editors and managers of this media powerhouse. And students of Bennett get opportunities to visit their offices under field visits, can apply for internships and placements, and learn up close during guest lecture sessions.
What more can you ask to start a career as a bachelor of mass media?
You must be interested to explore the course crafted by the Times School of Media.
Let us explain the advantages in depth through the following sections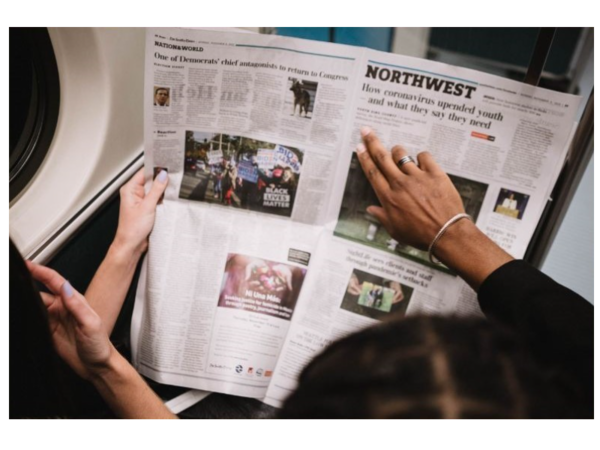 7 Bennett University Advantage to Pursue Bachelor of Arts in Journalism and Mass Communication
1) Times Group Advantages
We have explained this at the outset. Here we will mention the brands of the Times Group and their specialised contributions to individual sections of the BAJMC curriculum.
The Times of India: Print Journalism
Times Now: Television Curriculum
Radio Mirchi: Radio Section in Bachelor of Mass Media Times Internet Limited: Digital Journalism, Mobile Journalism, Social Media Marketing and Digital Marketing
Junglee Pictures: Film Studies
Media Wire: Public Relations
2) Studios and Labs
Practical learning helps to instil real-life skills to excel in workplaces and businesses.Bennett University, Noida, offers state-of-the-art labs and studio facilities for BAJMC students. You can practice news anchoring, mixing sounds, recording, reporting and many more required skills to become an industry-ready media professional.
Bennett offers more than 40 labs and studios. It includes 2 OB vans for experiential education for media students and studios for TV and Radio under the supervision of Times Now and Radio Mirchi engineers.
Available studios and labs for students pursuing u Bachelor of Arts in Journalism and Mass Communications
Television Studio
Radio Studio
iMac and Windows Lab
Mobile Media Labs
3) Domain Specific Software
Times School of Media offers domain-specific eight types of software.
Here is the list of software-
Affinity Publisher for Print Media and Photography
Audacity for Audio
Final Cut Pro for Video Editing
Streamyeard for TV Talk Shows and Broadcast
Canva for Infographics
CMS (Content Management System) used by Times Group Editors for Web Publishing
Editing on Mobile Phones with FilmoraGo for Androids and iMovies for iPhones
Celtx Software for Script Writing for Films
4) Excellent Track Record of Bennett University Campus Placement
Here are snapshots of excellent placement and internship records at BU.
The average package for BAJMC students at placements is INR 6.2 LPA.
Students are placed at leading companies across media domains.
BAJMC students at Bennett University are placed at News 9 Digital, Genesis BCW, Da Milano, and many more.
5) Industrial Collaborations
Bennett University, Noida, believes in a practical approach to learning. BU offers field visits, diverse campus culture, renowned Bennett University faculty, and beneficial 30+ industrial collaborations.
It helps to groom crucial skills to become leaders of the media industry and make you ready with leadership skills like teamwork, decision-making for real-life problems, and more.
Students can leverage industrial collaborations with the following media players.
A) Junglee Pictures
Times School of Media prepared a curriculum under the supervision of the Junglee Pictures that help students to interact with Editors, Producers, and Directors of award-winning movies like Baazi, Bareilly ki Barfi, and more.
Students looking to make a career in TV, Web Series, and Movies can significantly learn from these experienced personalities. You can also apply for specialised programs BA (Film, TV, and Web Series) or PG Diploma in Film, TV and Web Series at Bennett.
B) MX Player
Short movies, documentaries and web series have gained prominence in recent years. There has been increased interest among students of BAJMC to pursue a specialisation in these media formats.
Bennett University offers a mass media program with an updated curriculum in partnership with MX Player. The growth of OTT platforms has further increased the scope for people pursuing specialisations in web series and documentaries.
C) Femina
Networking is a crucial element in your job or business in events, advertising, and other verticals of the media industry.
A collaboration with Femina Events at Bennett University helps to meet and network with industry leaders and experts.
6) International Tie-ups
Bachelor of Arts in Mass Communications and Journalism at Bennett offers numerous international collaborations to provide students with a glimpse of the global education system and trends in the media industry.
7) Bennett Faculty
The most vital element of a quality BAJMC program of top collegesin India is their hand-picked learned faculty members. Being the best private university in India, Bennett University offers highly qualified and experienced faculty for holistic journalism and mass communication education.
Let's Wrap
These are qualities that make Bennett University a must-have for pursuing journalism and mass communication programs. Enrol now and become responsible and industry-ready media professionals.
Disclaimer: Content Produced by Bennett University