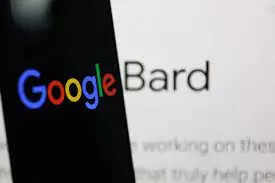 Google parent Alphabet chairman John Hennessy spoke about Google's rival to ChatGPT and why it took the company time to bring it to market. Hennessy was speaking at a summit held by venture firm Celesta Capital in Mountain View, California. "I think Google was hesitant to productize this because it didn't think it was really ready for a product yet, but, I think, as a demonstration vehicle, it's a great piece of technology," said Hennessy.
Google announced its ChatGPT rival, called Bard, last week. The chatbot Bard is powered by Google's language and conversation capabilities, Language Model for Dialogue Applications (or LaMDA for short), unveiled in 2021. "Bard seeks to combine the breadth of the world's knowledge with the power, intelligence and creativity of our large language models. It draws on information from the web to provide fresh, high-quality responses," said the company while announcing Bard.
Google needs to be careful
Hennessy said that Google was slow to roll out its ChatGPT competitor in part because it is still not giving all the right answers. He stressed that Google has several of the most-used consumer products, including Search and YouTube and Search. This makes it important that these products give the right information. "You don't want to put a system out that either says wrong things or sometimes says toxic things," Hennessy said. He went on to further add that he thinks generative artificial intelligence is still "one to two years away from being a truly useful tool for the broader public."
He further said that these AI models still have some time to go. "I think these models are still in the early days — figuring out how to bring them into a product stream and do it in a way that's sensitive to correctness, as well as issues like toxicity," Hennessey said. "I think the industry is struggling with that."
Hennessy has been the chairman of the Google parent company since 2018. He took over from Eric Schmidt and has been on the Google board since 2004.