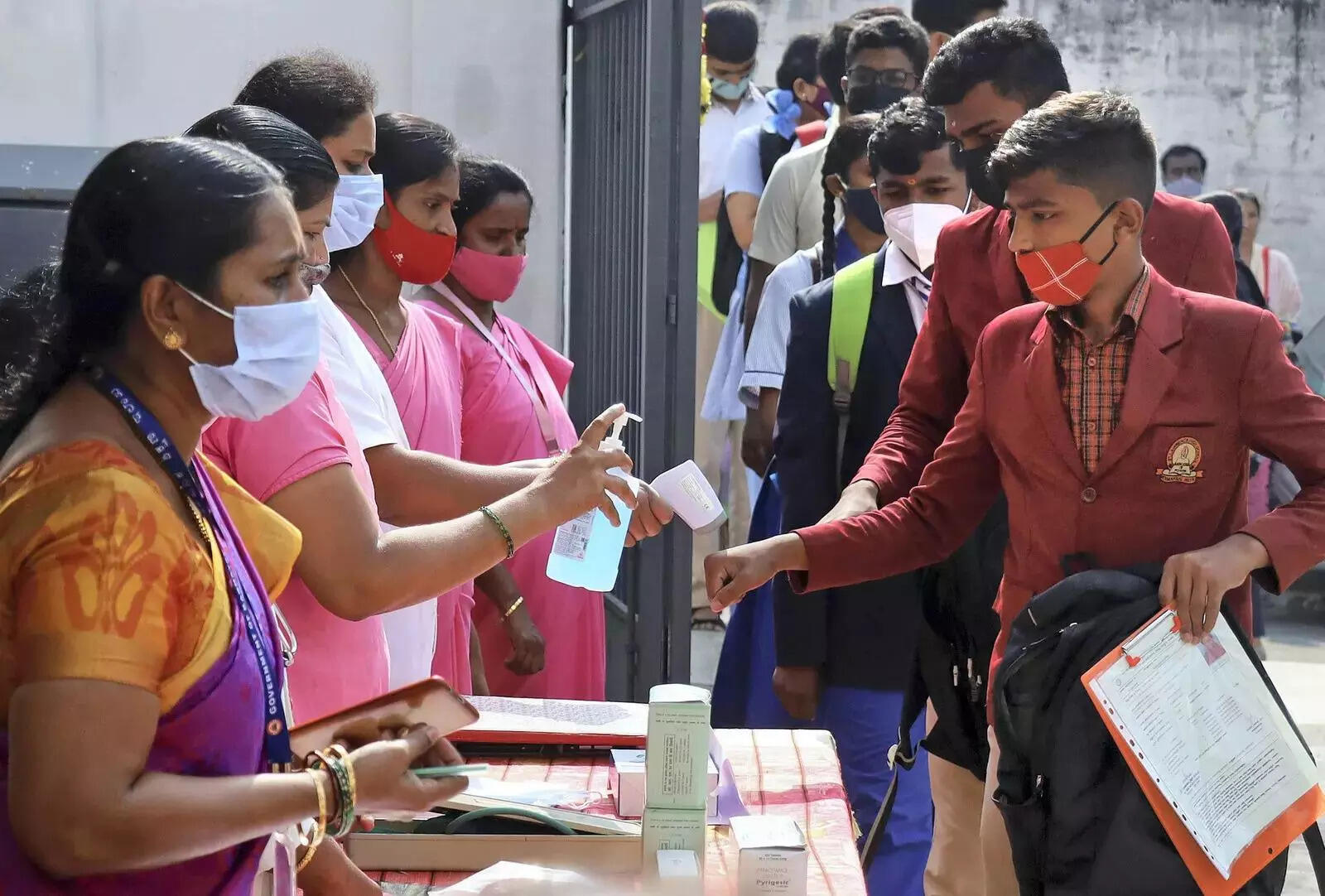 Prayagraj: The board examination of class 10 and 12, of the academic session 2023-24, conducted by Uttar Pradesh Secondary Education Board, will be held in the month of February 2024. The board formally announced the academic calendar for the session 2023-24 on Friday.
While declaring the calendar the board has instructed that the students, enrolled in the schools recognised by UP Board, should be promoted to use and be aware of the product of their respective district under One District One Product (ODOP) scheme of the state government. By knowing and using the product under ODOP the students will learn to become self-reliant and employed too.
Likewise, the schools have been instructed to take the students to different "Shilp Mela" (craft fair) organised in the respective districts and other districts too so that students will be aware of the product of other districts too.
The board has also instructed that every student from class 9 to 12 should be enrolled in the career guidance portal called 'Pankh'. By doing so, the students will be able to make decisions for choosing a career of their interest in future. The schools are instructed to use email ID in their daily use of the learning process.
December 22, which is the birthday of renowned mathematician Ramanujam will be observed in all the schools of UP board wherein puzzles and other activities based on mental maths are to be organised.
Likewise, the teachers and the school authorities have been asked to identify weak students after the first quarterly test is held in the month of May following which these weak students should be guided throughout the year so that they score well in board exams.
For better preparation for the board examination a portal called 'Jigyasa on call' (query on call) will be launched where the students can get answers to their queries, informed the Board Secretary, Dibyakant Shukla.
The academic calendar mentions that the pre-board practical examination of class 12 will be held on January 24 and the theory examination of class 10 and 12 should be completed by the third week of January. The annual examination of class 9 and 11 will be held in the third week of January and its result will be announced by the second week of February 2024.
The practical examination of the board will be held between January 21 to February 5, 2024.