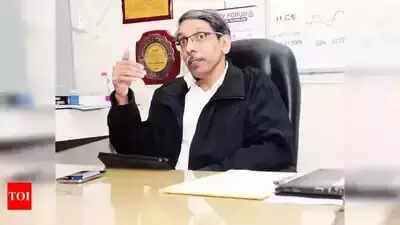 New Delhi: Students of all central universities are now part of the Academic Bank of Credits (ABV) as all these universities have now completed their registration with the portal. Moreover, the majority of the universities have adopted the guidelines of multiple entry and exit at the UG/ PG level and are creating provisions for implementing the same from the current session. This was reported to the UGC in a meeting with the vice-chancellors of the 45 central universities on Tuesday.
In the meeting of the VCs chaired by M Jagadesh Kumar, chairperson, UGC to review the progress of NEP 2020 implementation in central universities, it was stated that from this year each central university will be enrolling students based on CUET scores. Last year, a few universities were exempted from the first edition of the test as the universities stated that they were not prepared.
"Universities are also onboarding their students on the portal so that their credentials can be uploaded. CUs have also implemented the necessary changes in their ordinances to PG, UG, and UG-PG integrated programmes for multiple entrance-exit, permitting flexible entry and exit points by removing strict limits to facilitate new opportunities for lifetime learning enrolled for academic credits bank portal," said Kumar after the meeting.
Universities, during the meeting, updated the Commission that new certificates, diplomas, and UG/ PG programmes in vocational education have been introduced and internship programmes with credits are being offered in various programmes taking account of students' fields and preferences.
In line with NEP's focus on technology intervention in higher education, many of the central universities informed that they have "adopted the SWAYAM regulations for credit transfers, and students have started transferring from the MOOCs. They have also integrated online platforms into curricula for the promotion of blended learning," added Kumar.
Moreover, credit courses have been introduced at UG/ PG level on the Indian knowledge system, culture, values and traditions, personality development, yoga, meditation and stress management.