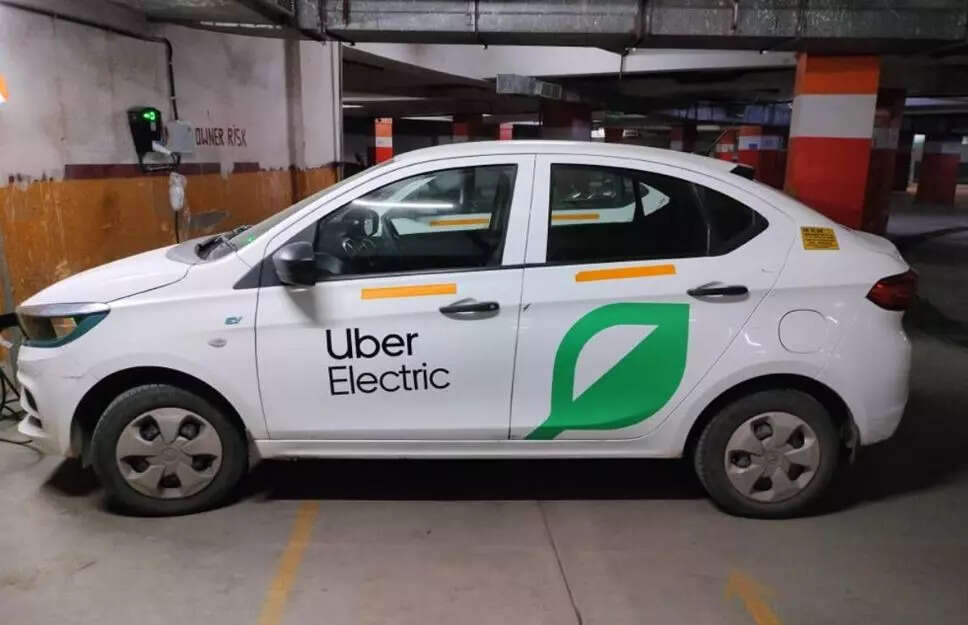 Starting next month, Uber customers will be able to ride in electric vehicles. The popular ride-sharing app has announced the rollout of Uber Green in Delhi, Mumbai and Bengaluru, starting June 2023. Uber Green is currently available in more than 100 cities in 15 countries around there world.
It is not clear as of now if Uber Green will be more expensive than the 'regular' Uber cabs. Globally, the charges are slightly more for electric vehicles on Uber Green.
In a press release, Uber said that along with Lithium Urban Technologies, India's largest B2B fleet service provider, Everest Fleet Private Limited, and Moove, Uber's global fleet partner, the company will deploy 25,000 electric vehicles across seven cities.

Uber Moto also goes green
Furthermore, Uber is tying up with tech-enabled EV-as-a-service startup Zypp Electric to deploy 10,000 electric two-wheelers by 2024 to boost sustainable mobility in its fast-growing Uber Moto category. Over 1000 Zypp Electric two-wheelers are already deployed on Uber Moto in New Delhi.
Uber is also bringing its global mobility agreement with bp pulse to India in partnership with Jio-bp. This partnership will enable the drivers on Uber platform to get access to their charging networks and also enable new charging infra development. Uber has also signed an MoU with GMR Green Energy to create bespoke charging facilities.
Prabhjeet Singh, president, Uber India and South Asiasaid, "Going all-electric is a challenge that's bigger than Uber. We can't do it alone. To be successful, the economic burden of making the transition to EVs should not fall on drivers. With these industry-leading partnerships, we are matching commitment with action to help drivers go electric faster and supercharge sustainable transition in India's ride-sharing industry."