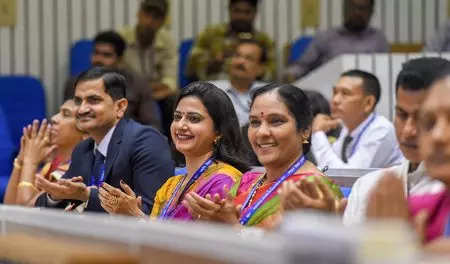 Kolkata: A two-day conference on ICU care cost got started on Wednesday in Kolkata with the central theme 'Affordable ICU Care: Myth or Reality'. Experts from across the city and other parts of the country have gathered to explore whether ICU care can be provided at cheaper rates.
Among the various issues that Dr Girdhar J. Gyani, director general of the Association of Healthcare Providers of India (AHPI) touched upon was the need to train ward boys and other non-medical staff working in critical care wards, and the need to charge patients for ICU care even at government hospitals, explaining how these factors have all come together, making it difficult in providing affordable ICU care.
Hosted by AMRI Hospitals, under the aegis of the West Bengal Clinical Establishment Regulatory Commission (WBCERC), day one of the conference had experts deliberating on various issues including aspects of critical care management and reasons behind ICU care being expensive.
WBCERC chairman Justice (retired) Asim Kumar Banerjee, in his inaugural session speech said that while he agreed that "the idea of affordable ICU care is a myth," he hoped the discussions during the two-day conference will "throw some light on how critical care can be made more affordable". He added that a large number of complaints received by the Commission were on high bills, which families struggled to pay.
Rupak Barua, group CEO AMRI Hospitals pointed out that the high ICU care cost is primarily due to the necessary infrastructure, which is both complex and costly".
"ICUs demand sophisticated equipment, advanced monitoring systems, and highly skilled professionals. The constant need for technological upgrades and specialized training of personnel all come together to increase overall expenses," he said.
Dr Sujit Kar Purakayastha, Director, Peerless Hospitals, echoed similar views and criticised WBCERC for issuing advisories related to ICU care rates, which he said are not practical.
Dr P Arun, Director, Tata Medical Center presented data that showed in ICU care, the largest amount of cost went to medication, followed by investigations, doctors' fees, and patient accommodation. He added that while government rules often insisted on prescribing generic drugs, since there is no quality control doctors do not want to take the risk.
Others present in the inaugural session of the conference at Ramakrishna Mission Institute of Culture, Gol Park, included Swami Suparnananda Maharaj, Secretary, Ramakrishna Mission Institute of Culture, Dr Siddhartha Niyogi, Director Health Services, Dr Debasis Bhattacharyya, Director Medical Education, Dr Sukumar Mukherjee, Arshad Hasan Warsi, Member Secretary, WBCERC.