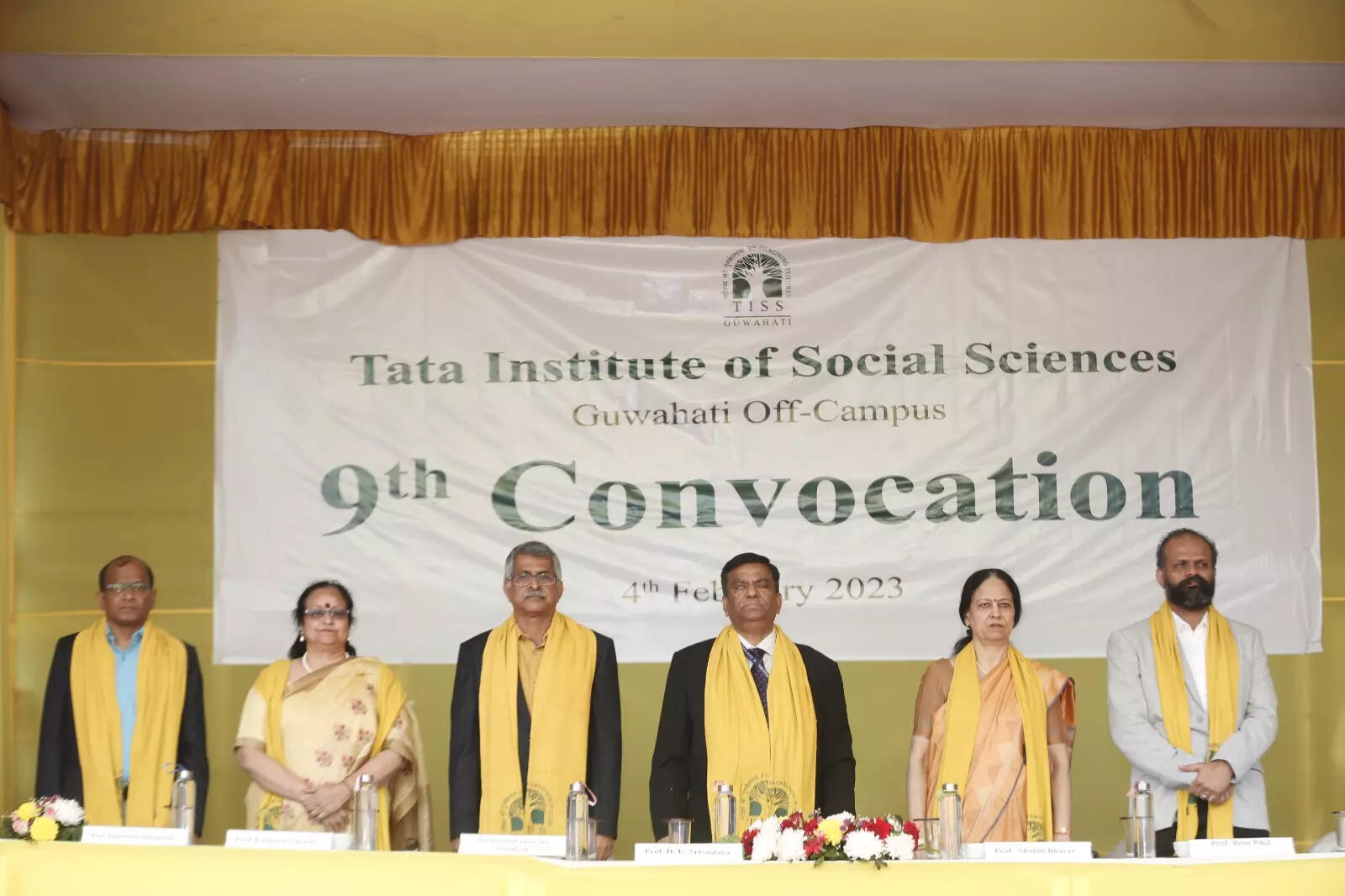 GUWAHATI
: University Grants Commission (UGC) vice-chairman Prof. Deepak Kumar Srivastava lauded the students for having persevered through the difficulties brought on by the pandemic even as the country is limping back to normalcy.
He was speaking at the 9th Annual Convocation Tata Institute of Social Sciences (TISS), Guwahati Off-Campus here on Saturday.
Prof. Srivastava expressed great joy in seeing the growth of the academic footprint of the graduates and faculty and maintained that the Off-Campus was ideally poised to address the various challenges and opportunities that were being faced by the people of the northeast region. "TISS serves as an inspiration to other higher educational institutes in the country," he said. Speaking about the role of TISS in students' lives, he said "It is to instill a deep rooted pride, intellect and to teach them about global well-being in the pursuit of making them global citizens".
Srivastava said that his presence on campus was even more meaningful and validating, as he had been the deputy director of the Off-Campus during its move to its permanent campus in the summer of 2017.
Bharat Bhushan Dev Choudhury, chairman of the Assam Public Service Commission (APSC), Prof. Shalini Bharat, director of TISS and Prof. Bino Paul, deputy director of TISS Mumbai campus were also present in the event.
Following the presentation of the annual report by Prof Kalpana Sarathy, deputy director of TISS Guwahati Off-Campus, the director of the Institute awarded degrees to the graduating students. There were 149 students who graduated in the academic year 2021-22. Among them, there were 4 students who obtained their PhD degrees, 7 students who obtained their MPhil degrees, 100 students who obtained their MA and MASW degrees in different programmes offered at the Off-Campus, while 38 students obtained the BA degree in Social Sciences.
Prof. Bharat read out the address of the chairman of the Governing Board of TISS, Vijay Singh who stated "how the graduating students have progressed enormously in the process of earning their degree and have become intellectually enriched". He encouraged the students "to drop on the ethos of TISS-G for re-imagining the future".
Special invitee and chairman of the APSC, Bharat Bhushan Dev Choudhury deliberated on how, with the advent of Artificial Intelligence and technological advancement, most of the traditional courses can become irrelevant after 30 years. He however said TISS Guwahati is unique because the subjects and courses taught here can never become irrelevant because of the socio-cultural diversity of the courses. He also encouraged the graduating students to use their degrees for the betterment of the country and its citizens.
The convocation ended with the felicitation of the guests and the vote of thanks proposed by the Dean, School of Social Sciences and Humanities, Prof. Jagannath Ambagudia.