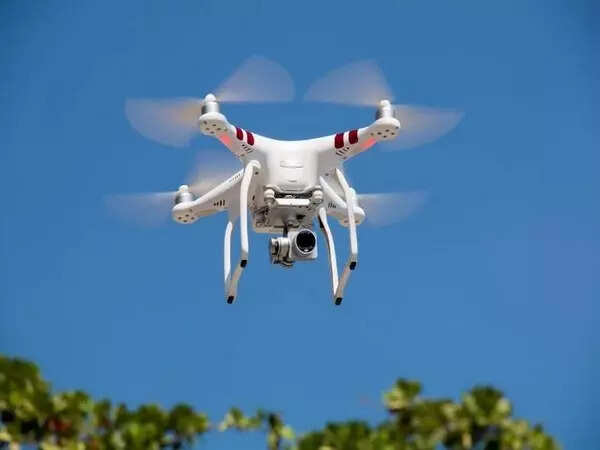 T-Hub startup community enabler has announced that it has selected 10 startups for the AWS-Intel Innovation Pod for Drone-tech Accelerator program – India's first-ever accelerator program focused on drone technology. The accelerator program is organised by T-Hub and Telangana State Innovation Cell (TSIC), with support from Amazon Web Services (AWS) and Intel.
As per T-Hub, the AWS-Intel Innovation Pod for Drone-tech Accelerator program has received over 300 applications from startups focused on drone technology across India, including from New Delhi, Mumbai, Patna, Bengaluru, and Hyderabad.
"The rise of drone tech startups has increased in India over the last three years, and we believe that if entrepreneurs passionate about drone tech are supported now, India can take the leading position in this space in the future," said Mahankali Srinivas Rao, CEO of T-Hub.
"T-Hub has helped equip entrepreneurs to create new jobs, market their products and solutions, and generate funding. Through the AWS-Intel Innovation Pod for drone acceleration, we will stay focused on supporting startups in the drone tech space with multiple elements like product design leveraging technical and subject matter advisory from AWS, go-to-market strategies and investment pitches," Rao added.
What is AWS-Intel Innovation Pod for Drone-tech Accelerator program
The accelerator program, which began in July 2022, empowers startups with the tools and skills needed to drive the adoption of drone technology in India. It also aims to address specific use cases, like 360-degree aerial surveys, live recording feed, and geospatial analysis in sectors, including defence, space, national security, healthcare, public safety, transportation, transit, citizen engagement, agriculture, amongst others.
These 10 startups that were shortlisted by T-Hub for this program are: 10 Infinite, Akin Analytics, Daybest Research, Drogo Drones, Indrones, Oplus Innovation, Senseacre Labs, Vecros Technologies, Vyomik Drones, and Yaralava Technologies.
"Our program AWS Startup Ramp supports startups through better adoption of AWS technologies, cloud credits, mentorship and customer outreach to rapidly innovate and scale. We are happy to help India's drone startups accelerate and achieve impactful outcomes in this emerging field," said Deepti Dutt, Head of Strategic Initiatives – Public Sector at AWS India and South Asia.
The five-month-long accelerator program also provided startups with access to workspace, and support from value partners during the ideation phase.
Poco X5 Pro 5G: First look