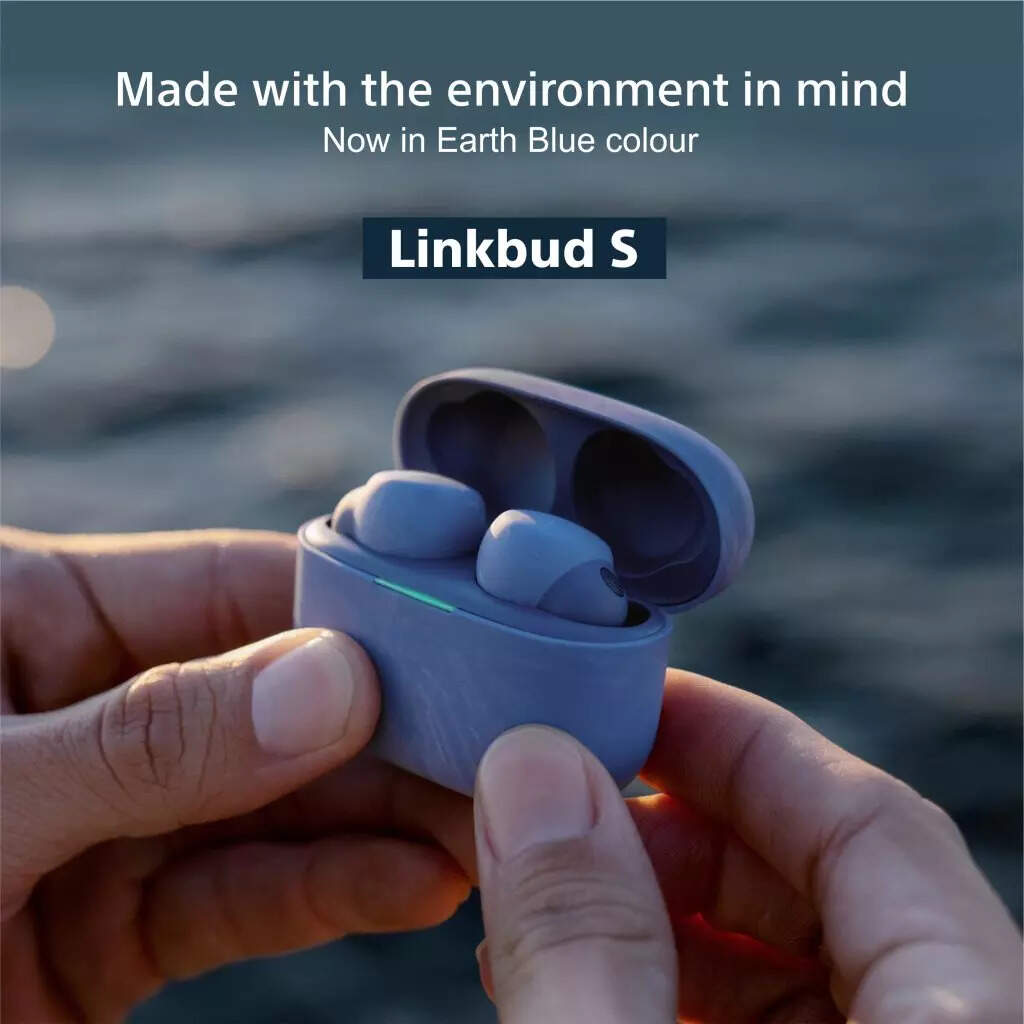 Sony launched its lightweight true wireless earbuds — WF-LS900N in India in November last year. The company has now launched a new colour variant of the earbuds in the country.
Sony WF-LS900N new colour variant and price
Sony has launched the new Earth Blue colour variant of the WF-LS900N true wireless earbuds in the country. Parts of the body and case of WF-LS900N in Earth Blue are made from recycled water bottle materials which creates a unique marble pattern. It was originally developed by Sony in pursuit of a new design expression with the aim of expanding the potential use of recycled materials from water server bottles. The material has been developed uniquely for this product by taking advantage of the adhesive properties of the water server bottle material. The texture of the marble pattern was then created, with each product designed to have a different pattern.
In addition to the "Earth Blue" model, the whole WF-LS900 earbuds also come with the entire packaging being plastic free and the earbuds use recycled materials from automobile parts, reflecting Sony's commitment to reducing the environmental impact of their products.
Priced at Rs 16,859 the Sony WF-LS900N truly wireless earbuds in the Earth Blue colour is available on Amazon.in starting today (May 17).
Sony WF-LS900N features
Sony claims that their WF-LS900N TWS earbuds are their smallest and lightest offering, weighing approximately 4.8 grams. These earbuds provide a "Never Off" wearing experience by automatically switching between superior noise cancellation and optimised ambient sound, effectively minimising distractions.
The Sony WF-LS900N earbuds incorporate an ambient sound concept that allows environmental noise to pass through, enabling users to remain aware of their surroundings. They feature Adaptive Sound Control, which adjusts ambient sound settings based on your location. Users have control over the level of noise they wish to hear while wearing the earphones.
These earbuds are equipped with Precise Voice Pickup Technology, optimising the microphones both inside and outside the earbuds. This technology, combined with advanced audio signal processing, ensures clear conversations even in noisy environments.
The Speak-to-Chat feature automatically pauses music playback when the user starts speaking to someone. Additionally, the earphones automatically pause when either earbud is removed and resume playing music once they are worn again.
The WF-LS900N earbuds are compatible with Google Assistant and Alexa. They feature an intuitive touch sensor control panel that allows users to easily change sound settings, activate Quick Attention, and perform other functions with just a few taps on the earbuds.
Sony claims that these earbuds provide up to 6 hours of battery life with noise cancellation activated, and up to 20 hours when stored in the compact charging case. Additionally, a quick 5-minute charge can provide 60 minutes of playtime, according to Sony.
The WF-LS900N earbuds support Google's Fast Pair feature for Android devices and Swift Pair for Windows machines. They can be paired with two Bluetooth devices simultaneously. These latest Sony earbuds feature a 5mm driver unit and an Integrated Processor V1, which improves noise cancellation, enhances sound quality, and reduces distortion.