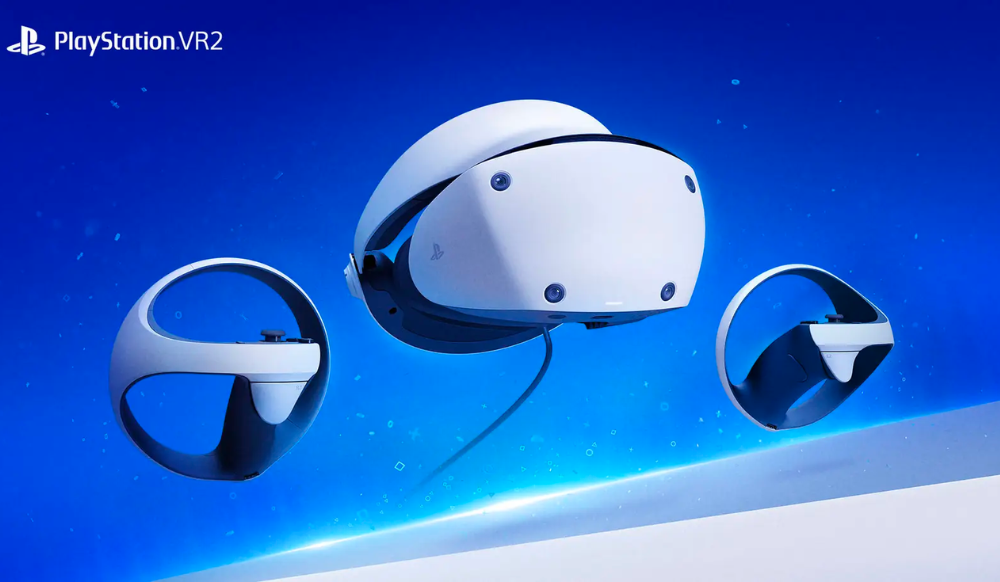 Sony launched the successor to the PlayStation VR headset in February. The PS VR 2 went on sale in April. Initially, Sony was selling its mixed-reality headset exclusively from its website. Now, the PS VR2 headset is also available at retailers but is still not available in India. The Japanese tech company has now shared a report that details how its latest headset performed in the markets in which it is available.
The PS VR2 seems to have greater demand than its predecessor within the few weeks it became available. During a business presentation, Sony revealed it has sold nearly 600,000 PS VR2 units within its first six weeks of availability. To compare, the sales of the latest headset are 8% more than its predecessor's sales within the same time window.
Sony shares its plans for the coming years
Apart from sharing the PS VR2 sale numbers, Sony has also shared some details about its plans for the coming years. Over the next few years., the company is planning to put more investment into developing new franchises for the PlayStation, the report notes
By the fiscal year 2025, Sony is aiming for a 50-50 split of PlayStation Studios investments between old and new IPs. The company also shared a graph to show that it has primarily been focusing on popular franchises for the console for the past few years. This includes franchises like God of War and Horizon.
In 2019, Sony put only 20% of its investments into the development of new properties. For the fiscal year 2023, the company is planning to continue its focus on current IPs. However, Sony has also mentioned that 40% of its PlayStation Studios investments will be directed towards new franchises.
Apart from this, Sony is also planning to put more money into its live services titles like Destiny 2 and MLB: The Show. The company is expecting to put 60% of its PS5 investments towards live services titles and 40% towards traditional games by fiscal year 2025.
Moreover, Sony also expects sales from add-on or downloadable content to keep increasing in the coming days. The company has also revealed that PS5 may overtake PS4 on all key metrics very soon.
Sony has predicted that PS5 would have more monthly active users playing more hours on the latest console by February 2024. The company also solved its supply chain crisis to release more consoles and even sold more PS5 units than it predicted for the fiscal year 2022.