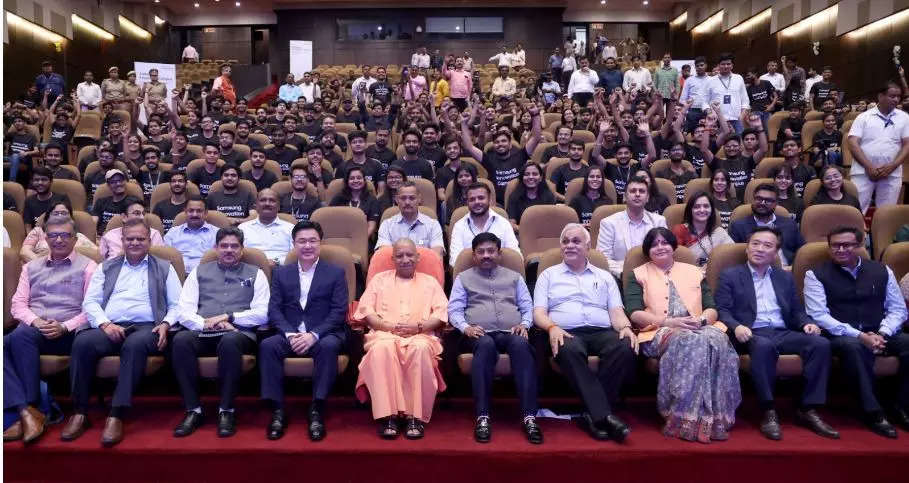 Samsung India's CSR program Samsung Innovation Campus concluded the Artificial Intelligence, Internet of Things, Big Data and Coding and Programming courses for its first batch of 383 students at University of Lucknow. A total of 775 students of the University of Lucknow will be trained under Samsung Innovation Campus. Of the first batch of 383 students, 110 have been trained in AI, 62 in IoT, 51 in Big Data and 160 in Coding and Programming. The students were handed certificates of completion by Yogi Adityanath, Chief Minister, Uttar Pradesh, at a convocation ceremony held at Lok Bhawan in Lucknow.
Speaking on the occasion, Yogi Adityanath said, "Skill development of youth is a key priority of the Government of Uttar Pradesh. We welcome this initiative by Samsung that will impart employment-oriented future tech skills to our students. Samsung has been a strong partner of Uttar Pradesh for many years, and this program will further strengthen our bond."
"Samsung has been in India for over 27 years now and Uttar Pradesh has been a hub for manufacturing and research-led initiatives for Samsung in this time. We are a committed partner to the growth story of India and Uttar Pradesh. Through Samsung Innovation Campus, we aim to train the youth of Uttar Pradesh in future tech domains and contribute to the further development of the state as well as strengthen our vision of Powering Digital India," said JB Park, President and CEO, Samsung Southwest Asia.
"We would like to expand the program to more students and more universities in UP," he said.
Samsung Innovation Campus aims to upskill youth aged 18-25 years in future technologies and enhance their employability. These are key technology skills for the Fourth Industrial Revolution.
Electronics Sector Skills Council of India (ESSCI), which is a National Skill Development Corporation (NSDC) approved entity, is executing the program through its nationwide network of approved training and education partners.