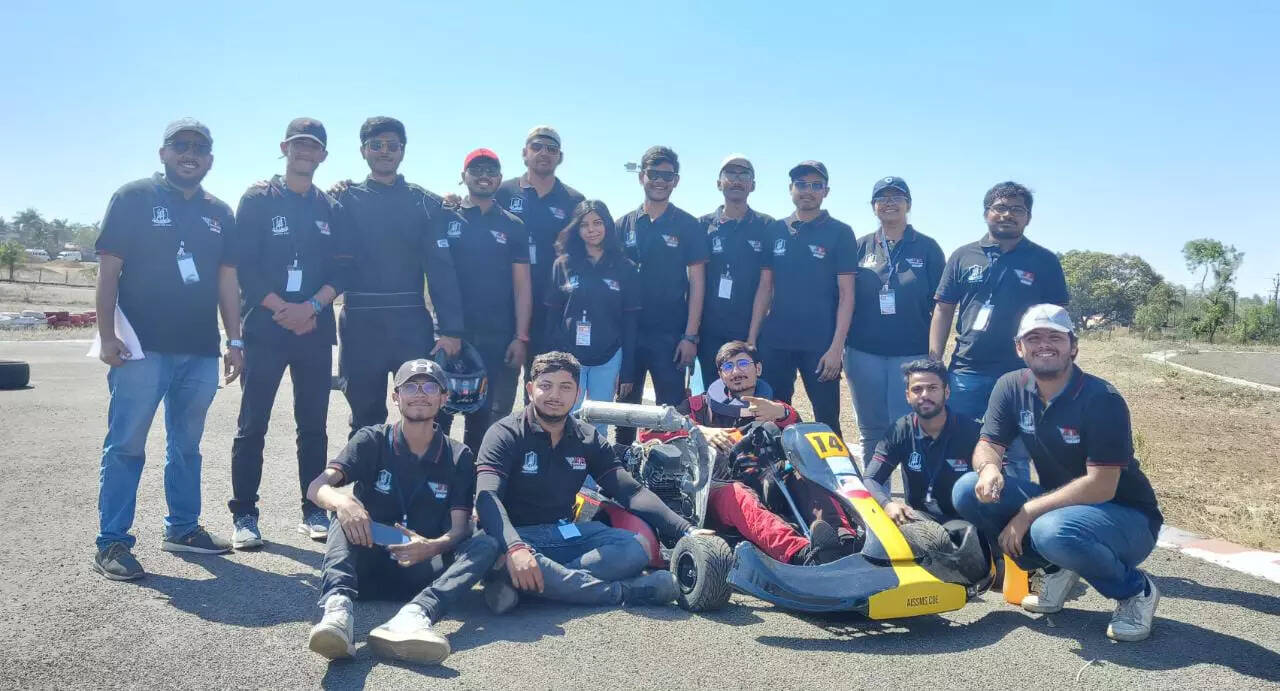 PUNE
: Students of AISSMS COE of Resonance Racing Go-Kart team achieved an AIR 3 in Indian Karting Championship 5, 2023. Indian Karting championship is India's biggest karting championship held in Kolhapur where colleges from different states of India participate. IKC 5 was held from 14 th of February to 17 th of February 2023 at Mohite's Racing Academy, Kolhapur, a statement issued by the college said.
The Resonance Racing Go-Kart Team of AISSMS COE, Pune was led by Captain Shubham Landage and Vice-Captain Samarjeet Aherrao from the Fourth year of Mechanical Engineering. The team also bagged an AIR 1 in Skid-pad, AIR 1 in CAE reports, AIR 2 in Acceleration, AIR 3 in Time-Trial, AIR 2 Autocross, AIR 4 in Endurance and AIR 5 in Virtual Event. The team won the best Sportsmanship Award.
The team as well managed to complete the qualifying round in the least possible time out of all the teams. The kart being the fastest was driven by Drivers Darshak Kamani and Akshat Arage. Along with these, the team consisted of total 16 members namely Vishvajeet Ghatage, Heramb Khandve, Sahil Pawar, Shreeyash Chandgude, Aayush Dhokne, Suhani Patil, Kaushal More, Gaurang Gujarathi, Manoj Gore, Parag Dhamane, Tanaya Jagtap and Girish Athwani.
The team was guided by Faculty Advisor Dr. M. R. Phate, Head of the Department (Mechanical Engineering) Dr. S. V. Chaitanya and Respected Principal Dr. D. S. Bormane. The team aspires to continue their excellence journey and win more such titles.