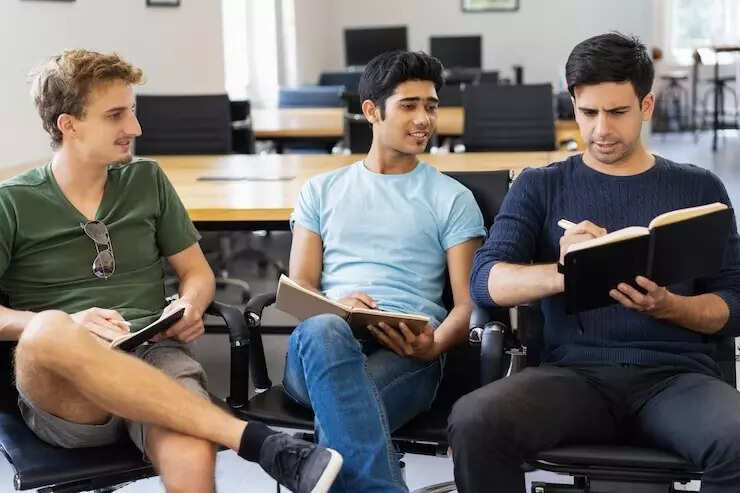 Students who decide to pursue research in Himalayan Studies can formulate ways that would be instrumental in enabling India to effectively deal with ecological challenges. Students can conduct their research in domains that aim to enhance the economy of the Himalayan region, qualitatively enhance the lives of people in border areas and also help improve geopolitics in the Himalayan region.
Relevance of the course
This research in Himalayan Studies is essential in the current times as it is vital to formulate a robust and effective strategy to deal with India's neighbours also. Post conducting extensive research in a particular domain of Himalayan studies, students can get employed in think tank organisations that deal in International Relations and South Asian studies. The research work can be used as a template that can be implemented by policymakers to better the quality of life.
Eligibility
Any UG or PG student interested in exploring the Himalayas can get take admission to the research centres. Generally, it takes six months to a year to produce quality research in the domain of Himalayan Studies but can be extended, if the researcher intends to explore more. Shiv Nadar Institution of Eminence Deemed to be University has recently set up a dedicated Centre for Himalayan Studies that would focus on the Himalayan Plus region that includes Hindukush and the Karakoram range.
Speaking to Education Times, Jabin T Jacob, head, Centre for Himalayan Studies, Shiv Nadar Institution of Eminence Deemed to be University, says, "The Centre will focus on lesser explored domains in Himalayan Studies and will be a platform for student researchers and faculty to work on issues like economies in the Himalayan region, communities living in the border areas, environmental and regional geopolitical issues. Researchers would need to analyse the case studies and thesis to understand the environmental situation. In addition to this, the institutes will arrange field visits to the Himalayas and provide any other collateral help that student researchers, as well as working professionals, need."
The course includes short modules on Border Studies developed for working professionals. The major thrust is on 'Himalayas Plus' which covers the Hindu Kush and the Karakoram. "This will allow the students to broaden their research in areas that will cut across borders in South and Central Asia. It will enable the students to find solutions to the challenges this wider region faces through a transnational approach to their research work. For instance, China is building a dam over the Brahmaputra river which can have ramifications for India. Hence, the student researchers not only need to focus on the political and security implications for India and other neighbouring countries but also towards the impact on ecology in the region. Environmental issues cannot be resolved by a single country alone," says Jacob.
"The Centre hopes to improve and increase engagement between Indian scholars and their counterparts in the Himalayas Plus region covering nations from Central Asia, through Nepal and Bhutan to Myanmar. Even as it promotes research, its publications will be policy-oriented and it hopes to host scholars from the region for short-duration research stints," adds Jacob.
Dinabandhu Sahoo, director, Center for Himalayan Studies, University of Delhi, says, "As far as the multidisciplinary branch of Himalayan Studies is concerned, students can extensively pursue research in Himalayan Biodiversity, ecosystem services, flora, fauna, microbial diversity, Himalayan Geology, Glaciology, water resources, river systems, medicinal plants, biodiversity in the Himalayas, climate change, etc."
"Many faculty and students in various departments and colleges of the university are conducting research in these areas. We have already opened Himalayan study circles in four colleges under DU. Students while pursuing their graduation, are involved in understanding the Himalayas through these study circles. Post completing their research work, students often get employed in the Himalayan Tourism sector, research institutes and industries dedicated to the Himalayas," adds Sahoo.