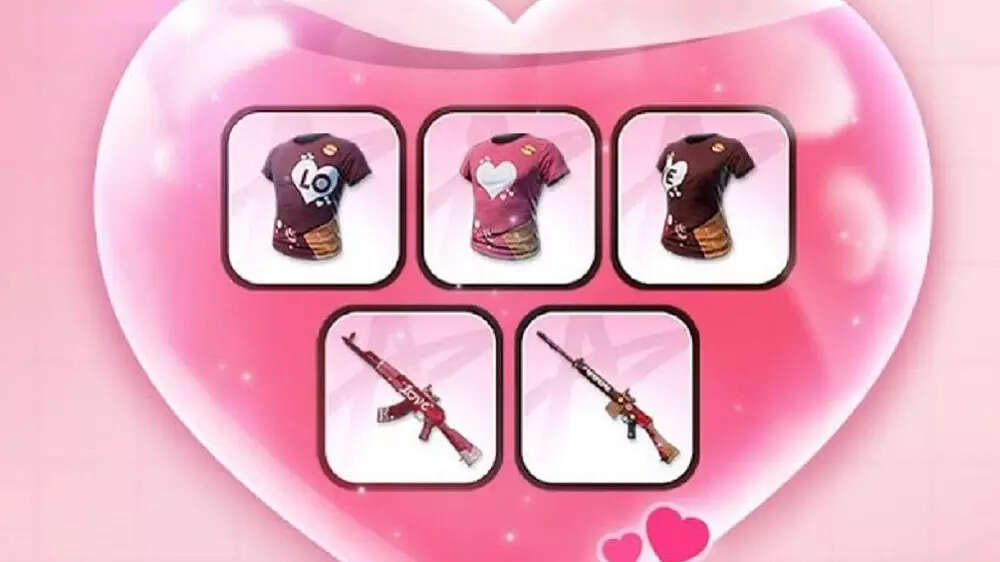 PUBG New State has announced a 'special' in-game event for Valentine's Day. The event is called 'Take Heart, New State' and runs through February 21. According to the company, players can claim 'exciting' free items, themed around Valentine's Day, during this period.
"Celebrating the season of love, New State Mobile, has launched an all new special in-game event for Valentine's Day," announced the company.
From outfits to weapon crates, a variety of in-game items are up for grabs
PUBG New State players can participate in missions and earn 'exciting' items on a daily basis. As per the company, these items are "centered around the theme of love and togetherness." Once claimed, they will be permanently stored in the player's inventory. These in-game rewards include couple outfits, themed weapon skins, and crates with 'guaranteed' items.
Rewards are available via this in-game menu
To be in the running for these digital freebies, players can go to the 'Take Heart, New State' page under the 'Event' section. In this section, users will find various mission objectives, including daily logins, winning a 'Chicken Dinner' with a friend, sending gifts to in-game connections, collecting dressing room likes, and much more.
Certain number of points corresponds to a certain reward
Each of these missions has a point weightage. Accruing a certain number of points helps the player unlock a certain in-game reward. Here's the list of all the items available for the players to claim using the points they earn.
3 points – Love of New State 'LO' T-shirt
7 points – Love of New State 'VE' T-shirt
15 points – Love of New State Pink T-shirt
20 points – Royale Chest V2 with guaranteed items such as Ghatotkacha, Ringtail Monkey outfits, and more
30 points – Love of New State AKM skin
37 points – Love of New State SLR skin
Also watch
Jiogames cloud beta launched in India, how to sign up and play games