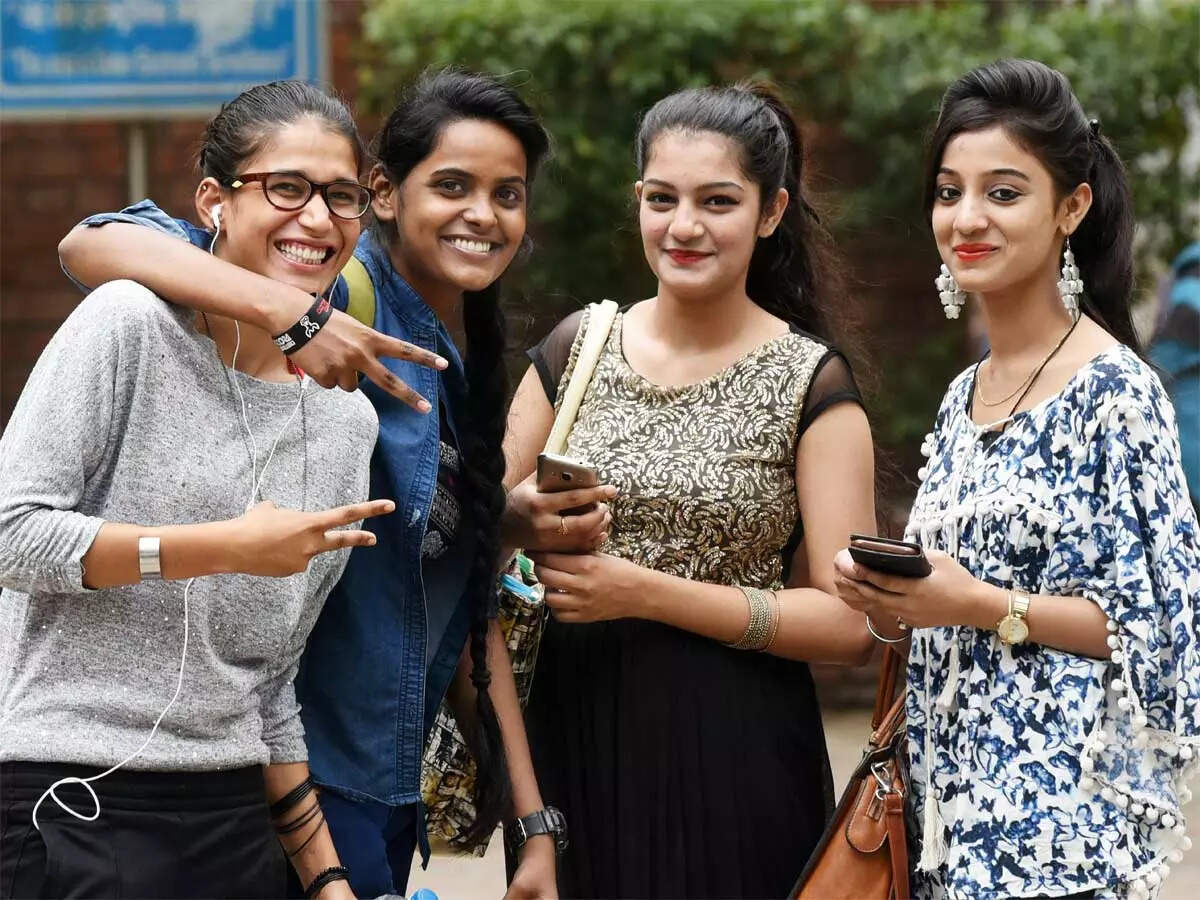 The UGC recently invited the private and deemed universities to accept the Common University Entrance Test (CUET) scores for admissions to undergraduate progammes, while some universities and Higher Education Institutions (HEIs) are still in the decision-making process, others are planning to retain different parameters for admissions followed earlier along with the CUET scores due to the centralised exam's limitations.
Even after a year of its implementation, the CUET has not become popular among institutions. In 2022, CUET-led admissions debut year, roughly 90 universities participated, while in 2023, the number of participating universities has risen to 116 with 26 new universities confirming their participation. The central universities that had stayed away from the CUET in 2022, will also be accepting the CUET-based admissions to undergrad programmes this year. There are 1,113 universities, 43,796 colleges and 11,296 standalone institutions in India according to All India Survey on Higher Education (AISHE) 2020-2021.
Varied processes help in better assessment
In addition to accepting the CUET scores, private universities and HEIs are also planning to conduct face-to-face interviews, and exams to test the student's aptitude while keeping the option of admissions based on class XII board exams' marks open. Academicians argue that the CUET is a Multiple Choice Questions (MCQ) test that lacks a multidimensional approach towards assessments which is essential to find out a student's aptitude for a particular subject.
"A single common test for various programmes in the university is not enough to make a decision in the selection of a candidate. In turn, the selection process should use a holistic approach, based on a combination of quantitative as well as qualitative methods which include a one-to-one interview with the candidate," says Sahana D Gowda, Registrar, RV University, Bengaluru, adding that most students search for a university where learning is either concept or project-based. "So, a university needs a large window in the selection process, allowing students to have multiple chances to appear in the selection process," says Gowda. RV University is in the decision-making phase of admission for the academic year 2023-2024. "It may treat CUET as a first-level of the selection process but would still have face-to-face interviews with the candidates to confirm his/her admission to a specific programme," informs Gowda.
Also, educationists point out that the CUET does not include a large number of domains such as Law, Architecture, Engineering, Pharmacy, Medical leaving students with limited options in general programmes. "Through CUET, students can appear for general programmes only which cater to bandwidth, which is not so large. Therefore, there is no point in creating hullabaloo against those not joining the CUET. When the students fail to make the grade through CUET for admission into Central Universities (CU), they fall back on private universities only," says Major General Bhaskar Chakravarty, director, Admissions, Amity University, Noida, Uttar Pradesh, adding that once the CUET results were declared in 2022, students with CUET scores were accommodated in Amity Noida, and the university will be accepting CUET scores for admission in 2023, along with minimum eligibility based on class XII performance, subject-specific selection process, Direct Admissions and Scholarships based on class XII percentage.
Central university entrance test
Aman Mittal, vice president, Lovely Professional University (LPU), says that when the CUET was launched it was aimed at the central universities. "It was projected as an entrance test for central universities and that is why LPU did not participate in CUET in 2022. This year, there is more clarity that CUET can also be used by private universities or deemed universities. We have applied to become a member of the CUET system and have provided all the details to the authorities conducting the test. We are waiting to hear from them. This year, we will be using our own exam as well as CUET, and based on the feedback, we will evaluate our future plan," adds Mittal.
Vijayan Immanuel, vice-chancellor, Vidyashilp University, Bengaluru, says that the CUET is only for CUs. "State Universities have their own criteria and state private universities are governed by the respective State Acts. The recent UGC letter only 'invites and encourages' all universities. Vidyashilp University does not make admissions based on a single parameter – marks/rank obtained in an exam– as it gives due weightage to co-curricular and extra-curricular performances of a student to encourage holistic development," adds Immanuel.