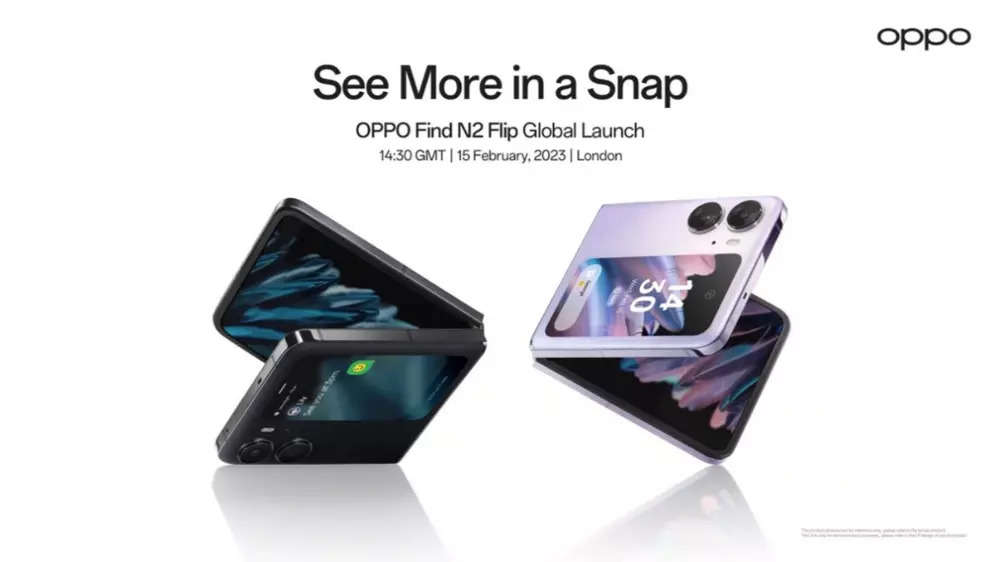 Oppo has partnered with UEFA Champions League, becoming the official global partner of the annual club football league. The smartphone company will announce its latest foldable smartphone – the Find N2 Flip, the official smartphone of the UEFA Champions League.
"We are glad to launch our new Find N2 Flip to the global markets." said William Liu, President of Global Marketing at OPPO. "OPPO Find N2 Flip, Official Smartphone of the UEFA Champions League, is the perfect device for fans to both capture and experience true-to-life content from their favorite football games."
As part of the collaboration, the official photographers will be using the Find N2 Flip at the UEFA Champions League to take close-up shots of the matches along the sidelines. These pictures will showcase the thrilling and captivating moments of the game. The most impressive photos will be displayed in a dedicated OPPO Gallery on the UEFA Champions League website and the OPPO UEFA Champions League homepage.
Furthermore, the Find N2 Flip will also be on display at OPPO's booth at the UEFA Champions League Final in Istanbul, Turkey, presenting itself as the premier flip phone to an even wider audience.
To celebrate the unveiling of the Find N2 Flip, OPPO is also offer some surprises for users. Those who purchase the phone will be eligible to receive a special OPPO and UEFA Champions League gift and enter a drawing to win tickets to the 2022-23 UEFA Champions League Final.
"OPPO will work closely with UEFA to bring more passion and inspiration to sports through its world-leading devices and technologies while helping fans witness, capture, and share the magic of the 2022-23 and 2023-24 seasons," says the company.
Oppo Find N2 is launching on February 15. The smartphone made its debut in China last year. Some of the key highlights of the smartphone are – a 6.8″ 120Hz FullHD+ folding AMOLED display, and a 3.26″ cover display, Dimensity 9000+ chipset and Hasselblad-tuned 50+8MP camera setup.