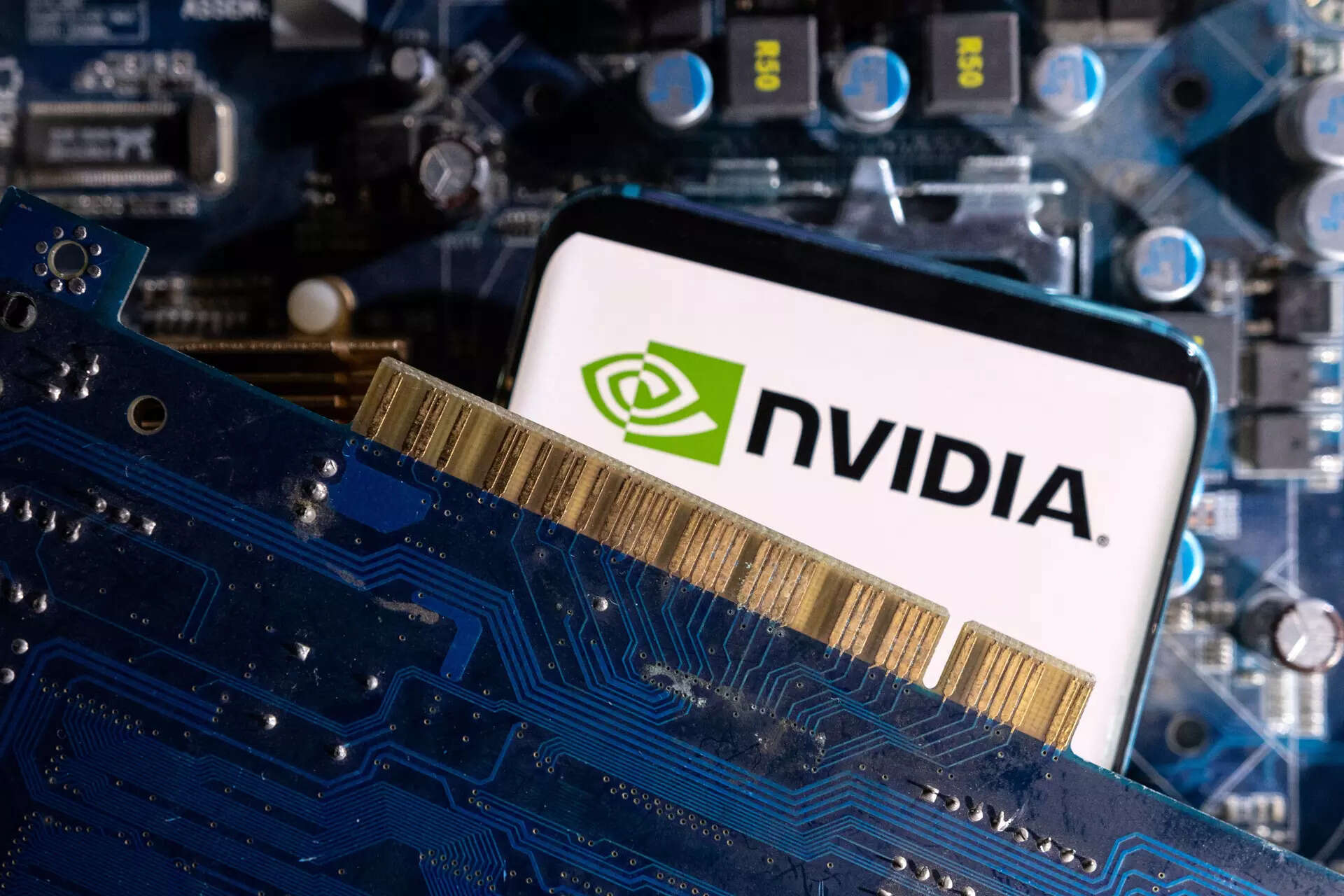 The artificial intelligence boom has impacted the entire tech industry. According to a report by Reuters, US-based chipmaker Nvidia recently closed in on a trillion-dollar market value after the company's shares grew by 25%. The stock value increased after the company reported major earnings from AI chips. This surge also forced Wall Street to reanalyse the revenue potential for the chipmaker from an AI boom. In 2023, the semiconductor company's shares grew more than 160%. This surge added $586 billion to the company's market value and made it the fifth most valuable US company after Apple, Microsoft, Google-parent Alphabet and Amazon.
How Nvidia shifted its focus from gaming to AI
Nvidia's chipsets are primarily used in video games. Over the last few years, the company pivoted to the data centre market. During the pandemic, the company's business also expanded rapidly as gaming and cloud adoption took off. Apart from this, crypto enthusiasts also turned to Nvidia's chips for mining coins. More than 50% of the company's revenue accounted for the data centre chip business in the last financial year.
Popularity of generative AI
Generative AI became a household word after Microsoft-backed OpenAI launched its chatbot, ChatGPT which went viral. The technology uses pre-existing data available on the internet to generate new content ranging from poems to images and even computer code.
Two of the biggest players in the space, Microsoft Corp and Alphabet Inc-owned Google, also believe that generative AI can change how work is done. In an attempt to dominate the industry, both tech majors have also raced to add technology to their search engines and productivity software.
Analysts at Goldman Sachs have also predicted that US investment in AI could be near 1% of the country's economic output by 2030.
Nvidia's role in the AI boom
Graphics processing units (GPUs) are powerful chips that are used in large computers to process data and run generative AI. According to analysts, Nvidia produces about 80% of these GPUs.
AI computing involves a specific kind of math and GPUs are designed to handle it very efficiently. To compare, traditional central processing units (CPUs) manufactured by companies like Intel are better at handling a broader range of computing tasks with less efficiency.
For example, thousands of Nvidia GPUs were used to create OpenAI's ChatGPT. In April, Tesla CEO Elon Musk also reportedly secured GPUs from Nvidia for his AI startup.
Advanced Micro Devices (AMD) and AI chips made in-house by companies like Amazon, Google and Meta Platforms are some of the main competitors of Nvidia.