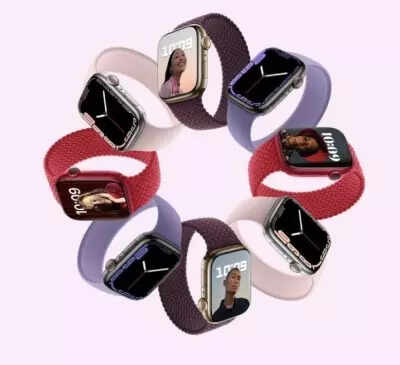 The wearable market in India saw 46.9% year-over-year (YoY) growth in 2022. According to a report by the International Data Corporation (IDC), 100 million units were shipped this year. In 2022, smartwatch shipments were 30.7 million which grew by 151.3% since last year. The report suggests that Noise led the smartwatch market with a 27.2% market share. The Indian-grown brand recorded a YoY growth of over 150%. Noise is celebrating this achievement with the hashtag #IndiaKiHattrick as it has maintained smartwatch market leadership for 3 years in a row.
What helped in Noise's growth
The company claims that the Made for India brand has grown exponentially owing to its "high-quality, smart, affordable, efficient, and stylish range of products." Noise claims that the smartwatch models including Colorfit Icon Buzz and Colorfit Caliber were the key models that helped the company to achieve this feat. These models have accounted for million-plus shipments. The company also claimed that a "diversified product portfolio and promotional activities ensured a strong play in the watches segment."
Reacting to the milestone, Noise Co-founders, Gaurav Khatri and Amit Khatri, said, "We are proud and humbled as we make #IndiaKiHattrick, emerging as India's leading smartwatch brand for the third year in a row. It is not just a win for us, but a win for the entire country as their love and trust has played a key role in stemming this milestone. This corroborates the exhilarating times ahead for a homegrown brand like us."
How other brands performed
Noise was followed by Fire-Boltt with a 24.8% market share. Fire-Boltt saw nearly YoY 440% growth in this category. The third, fourth and fifth places were booked by Boat, Samsung and Titan. These three companies accounted for 18.8%, 2.6% and 2.4% market share, respectively. The remaining 24.2% market share was booked by other players.