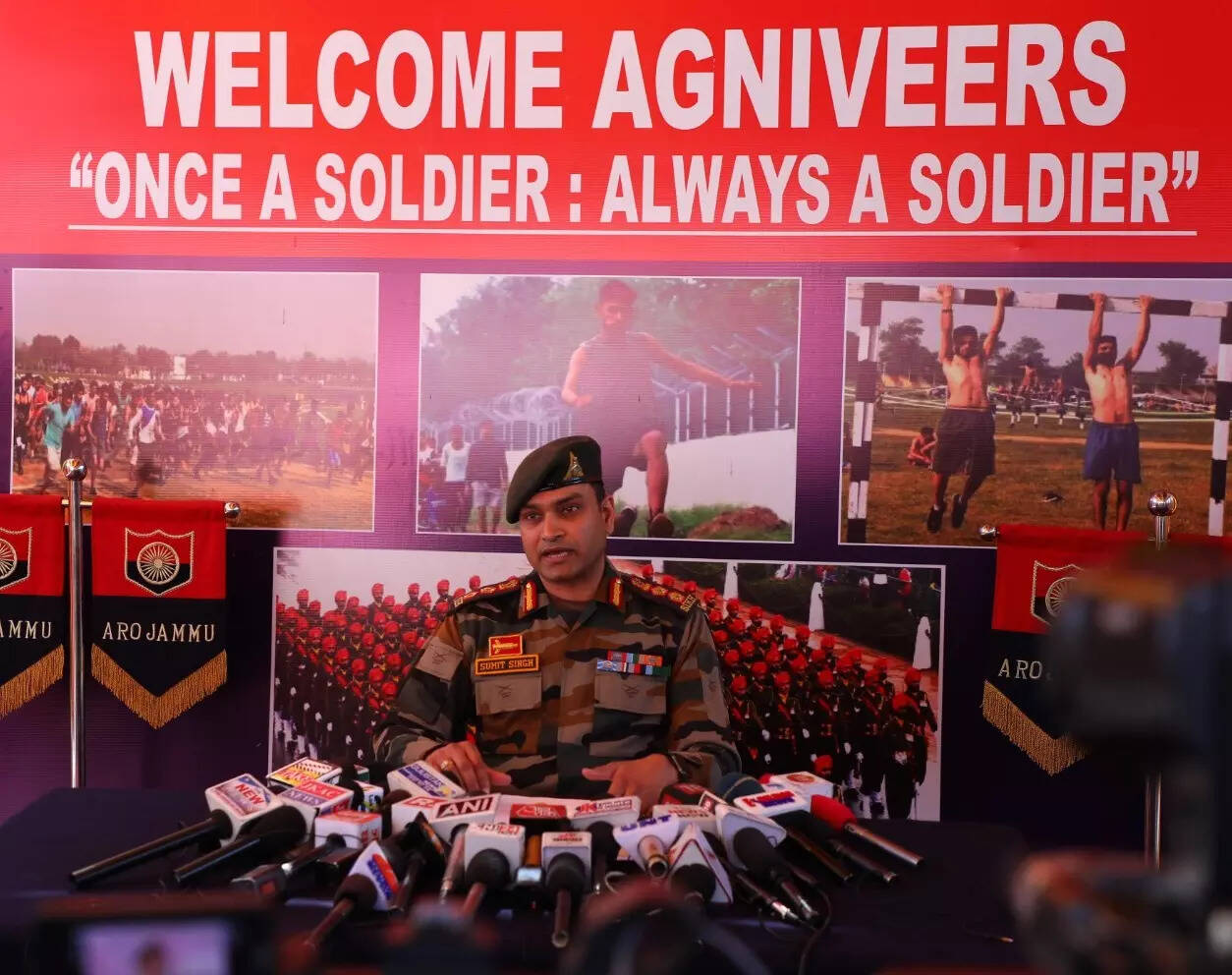 JAMMU
: In view of the announced transformational changes in recruitment procedure of JCOs/Others ranks, the Army on Friday said that the online Common Entrance Examination (CEE) is a computer based examination and is the first filter in recruitment process.
At the same time the Army authorities again have appealed to the candidates not to fall prey to touts for a job in the Army as it is completely merit based.
"As the candidates will realize, the process has become completely automated with minimal human intervention ," Col Sumit Singh, Director Army Recruiting Office here told reporters at a press conference.
"Candidates are advised not to fall prey to touts as they can not help them in any way," Col Singh said, adding, "The recruitment into the Indian Army remains completely unbiased, impartial and is merit based."
Further sharing details, Col Singh said in first stage, all candidates who have registered and applied online on joinindianarmy.nic.in (JIA website) will undergo Common Entrance Exam – the first filter and in the second stage, the shortlisted candidates will be called for recruitment rally at locations decided by respective AROs where they will undergo Physical Fitness Tests and Physical Measurement Tests.'
"Under final and the last stage , the selected candidates will undergo Medical Test at rally location, Col Singh added.
"The online registration on JIA website is open from Feb 16 to Mar 15 while the process of registration remains the same as earlier."
Candidates can either register using their Aadhar Card or their class 10th certificate. As part of continued automation, the Join Indian Army website has now been linked with Digilocker for greater transparency."
He further stated that the Online CEE is being conducted at 176 locations across India and the candidates have the choices to select five Exam locations and they will be allotted exam locations from within those choices.
"For online CEE fee is Rs 500/- per candidate while 50 percent of the cost is being borne by the Army."
At the end of the registration process the candidates would be directed to a payment portal. Candidates are required to pay Rs 250/- alongwith associated bank charges if any, by using Internet Banking, UPI/BHIM or credit or debit cards of all major banks which include Maestro, Master Card, VISA or RuPay cards," informed the Director.
He said a candidate will be considered registered only once his payment is successful and a Roll Number generated at this stage, which will be used at all states of Recruitment.
"Complete procedure on "How to Apply" has been given in a video which is available on Join Indian Army website and on YouTube," Col Singh said.
He further added that based on performance in the Online CEE, shortlisted candidates will be called to nominated venues for Recruitment Rallies, adding that to clarify any doubts, a helpdesk has also been established, details of which are available on the Join Indian Army website.
"The changed procedure will focus on enhanced cognitive aspects during recruitment and will result in wider and better outreach across the country. It will also reduce large crowds assembling at Recruiting Rallies and reduce the administrative arrangements therein. The process will become more streamlined, simpler for candidates to appear and is in synchronised with current technological advancement of the country," he added.
"To clarify any doubts of the candidates, a helpdesk has also been established, details of which are available on Join Indian Army website, Col Singh said, adding, "For queries related to Online CEE, they can also be clarified on mob No 7996157222."