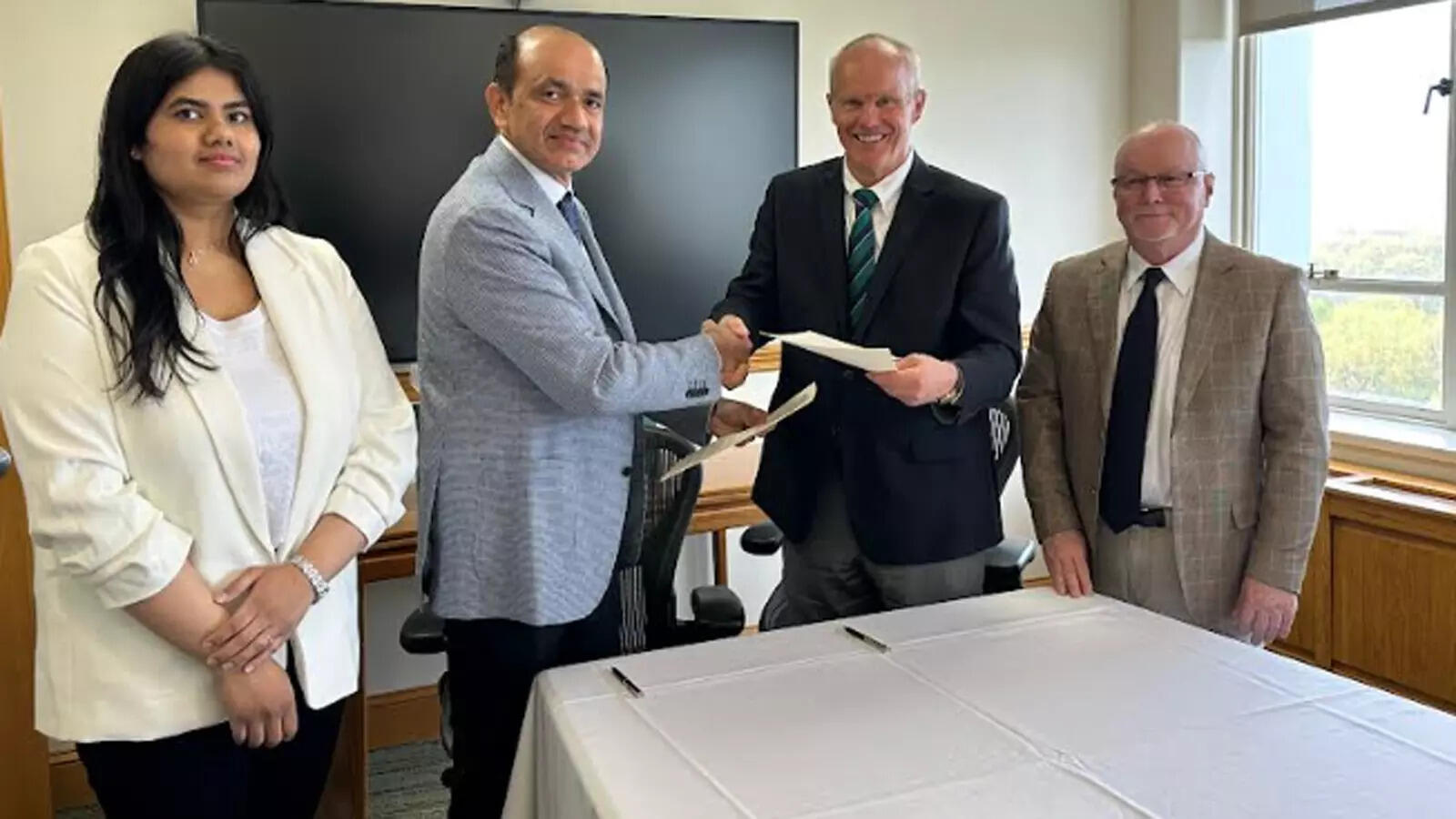 MANGALURU: The Mangalore Institute of Technology and Engineering, Moodbidri, has renewed its Memorandum of Agreement (MoA) with Binghamton University,
State University of New York
for a period of another five years, further strengthening the partnership between the two institutions.
MITE and Binghamton University had earlier entered into a MoA in May 2016 under which faculty exchange programmes and student exchange programmes, along with Advanced Technologies Workshops, Lean Six Sigma Yellow and Green Belt Certification, Collaborative International conference and Joint Research Programmes were conducted in the previous years. The MoA document exchange ceremony took place between Rajesh Chowta, chairman of MITE, Moodbidri and Harvey Stenger, president of Binghamton University, along with Donald E Hall, executive vice president for academic affairs and provost of Binghamton University, at the Binghamton University Campus, New York, recently.
The renewed MoA aims to foster academic and research collaboration between the two institutions. Under this partnership, students and faculty members of both institutions will have opportunities to engage in joint research projects, academic exchange programs, and other collaborative activities. Binghamton University will provide short-term courses, seminars and conduct workshops. Faculty Development Programmes focusing on pedagogy, assessment, and evaluation of educational programs will also be provided by Binghamton University to MITE.
"We are pleased to renew our MoA. This partnership reflects our commitment to fostering international collaborations that benefit our students and faculty members," said Rajesh Chowta, chairman of MITE. "This MoA renewal allows us to further strengthen our academic and research ties, and provides valuable opportunities for our students and faculty members to engage in international collaborations."
"We're thrilled to renew our MoA," said Binghamton University president Harvey Stenger. "Highly qualified MITE students will enroll in graduate programmes at the Thomas J Watson College of Engineering and Applied Science. We will collaborate on industry/university partnerships and we will cooperate on conferences and workshops that will support faculty development and the sharing of knowledge."