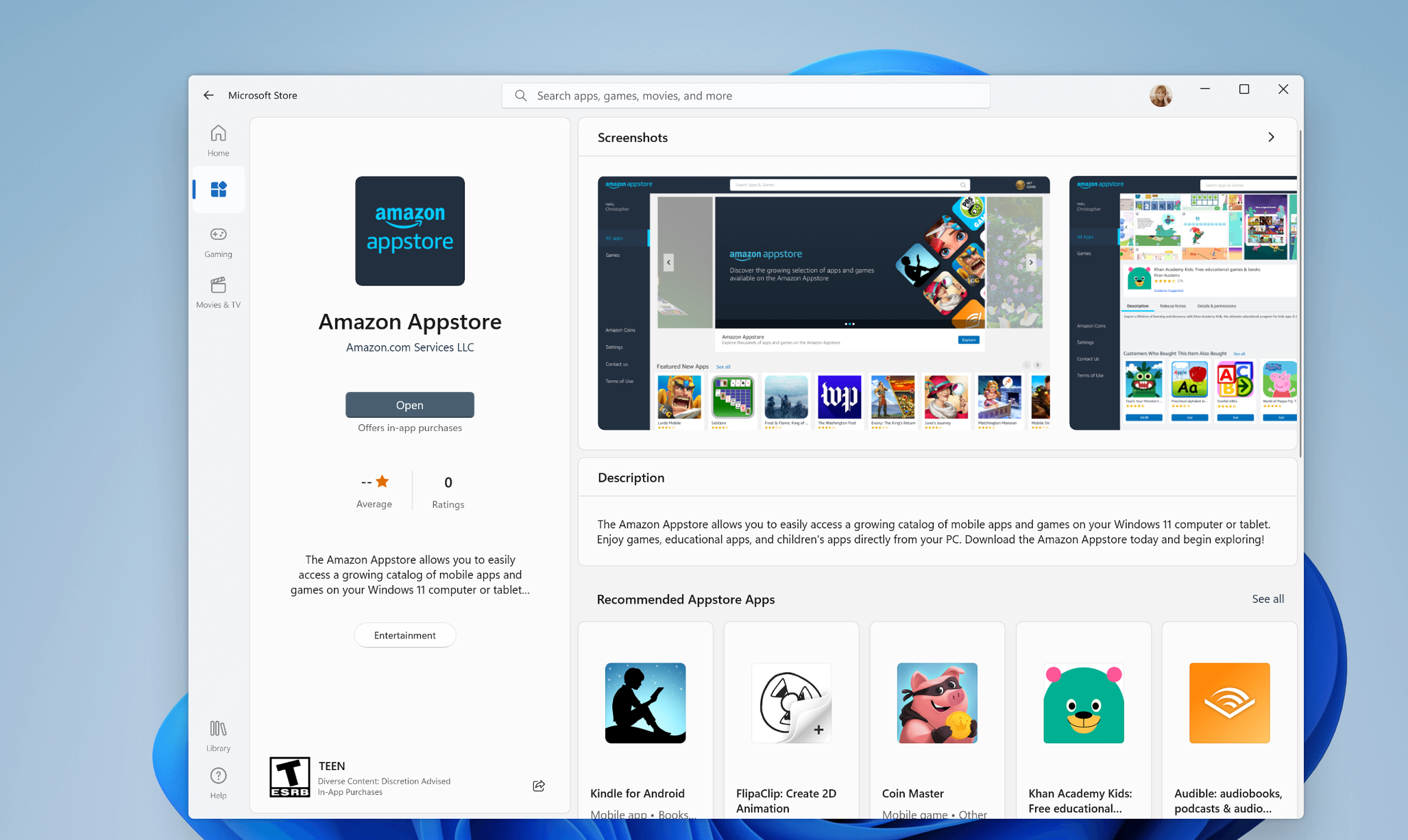 Microsoft announced Android app support coming soon at the time of launching Windows 11. The company progressed with the Android app support rollout slowly in select regions using Amazon App Store as the source for the Android apps and launched the Amazon App Store back in February 2022. Over the course of years, the company kept updating the Windows Subsystem for Android, a subsystem that enables Windows 11 devices to run Android applications that are available in the Amazon Appstore.
Microsoft has a solution for Windows 11 Android app problem
At the time of the announcement, Amazon App Store had around 50 apps compatible with Windows 11. After Microsoft put in an effort, the number grew to around 50,000 apps on the Amazon Appstore. To solve this, Microsoft has announced a new change for the Amazon App Store.
The company has opened up the Amazon Appstore doors for all developers who have an Amazon Appstore Developer account. This means any developer with the said account can now submit apps for Windows 11 distribution.
This will most likely allow more developers to build and develop Android apps for Windows 11 and put it up on Amazon App Store for distribution and reach to Windows 11 users.
What's in it for users
Certainly, the entire move appears to benefit the developers by allowing them to build, submit and distribute their Android apps via Amazon App Store. This also benefits Windows 11, as an operating system, with more Android apps available in the app store.
But, everything here will directly affect the user experience on Windows 11, especially with Android apps. Once the app developers start getting onboard with the Amazon App Store, it will result in a sudden influx in the number of apps on Amazon Appstore and users will then be able to download those apps on Windows 11 and use it.
This will give users more flexibility with Windows 11 and use different types of apps and services that Windows 11 natively does not offer alongside the legacy software and Microsoft Store apps.
It appears to be a win-win situation for Windows 11 users.