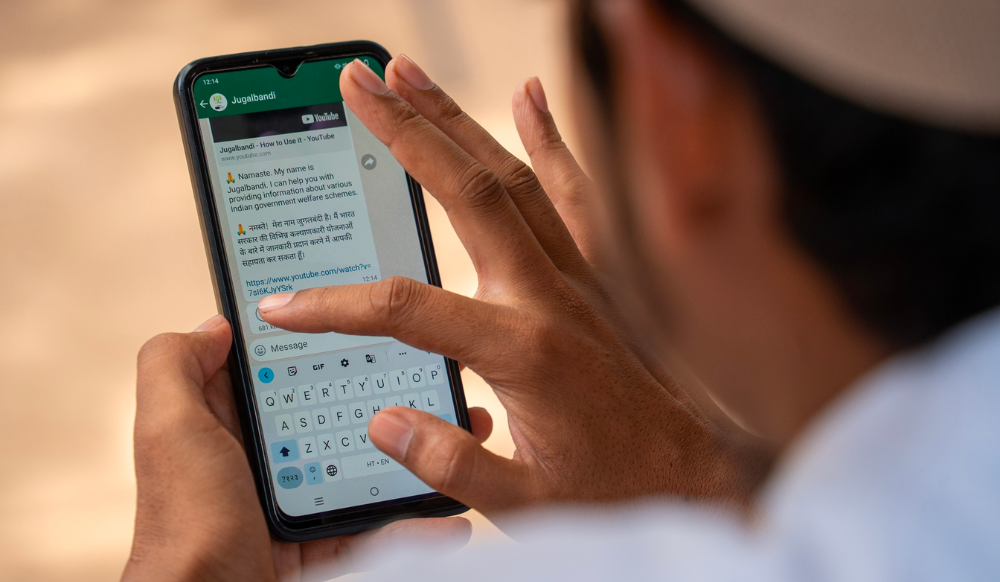 Jugalbandi is often used in Indian classical music to describe a duet between two musicians who collaborate to create something new. Now, Jugalbandi has another meaning, an AI assistant for rural India from AI4Bharat, a government-supported initiative, using reasoning models from Microsoft Azure OpenAI Service. Users can engage in a conversation with the chatbot, creating a duet of sorts, thus the name.
Jugalbandi can retrieve information on government programs and provide the information to the users in their local language. The chatbot is like a personalised agent that understands the user's problem and delivers the right information, even if it is in some other language in a database somewhere. This AI assistant can be accessed through WhatsApp.
The chatbot is powered by the AI models from AI4Bharat, using data from Indian government databases, which are being constantly added over time. Microsoft, who is also one of the backers of AI4Bharat, has provided the Azure OpenAI Service to enhance data security, and it also provides responsible AI protections that enable filtering of unsuitable content.
Jugalbandi was first introduced to villagers in Bhiwani, in April. Since then, it has grown to cover 10 out of India's 22 official languages and 171 out of approximately 20,000 government programs.
To use the Jugalbandi bot, a user can simply send a text or audio message to a WhatsApp number. The message will be transcribed to text using the AI4Bharat speech recognition model and then translated to English by the Bhashini, which is an AI-powered language solution to help people access digital services in their native language.
Jugalbandi uses GPT models via Azure OpenAI Service. The Azure OpenAI Service's model will retrieve information on the relevant government scheme based on the prompt, and the answer will be translated into Hindi. Finally, the answer will be synthesised with the text-to-speech model and sent back to WhatsApp for the villager to hear.
Microsoft shares an anecdote where Vandna, an 18-year-old college student, used Jugalbandi to inquire about available scholarships. Jugalbandi provided her with a list of government programs and eligibility criteria. Vandna found it easier to use than traditional web searches. She applied for the scholarship this April.
In the future, the chatbot can be used for various interactions between individuals and institutions. For instance, a patient seeking medical information in Urdu or someone retrieving English-language court documents in Tamil. If connected to computer interfaces in government departments, individuals could potentially complete an application with just their voice or by typing.