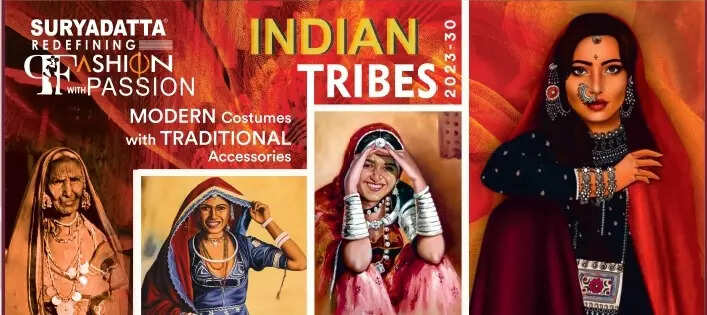 PUNE
: Suryadatta Institute of Fashion Technology (SIFT) is organizing the La Classe–11th Annual Runway Fashion Show on 8th February 2023 from 6 pm onwards at Bavdhan Campus, Pune. The Fashion Show is based on the theme, 'Indian Tribes'. Students have created a range of Modern Costumes with traditional accessories which represent Past, Present & future journeys of the Indian Tribes, a statement issued by the institute said. The students are privileged to get this opportunity to promote Indian textiles and old techniques of embellishment through 'La Classé Runway Show 2023', informed by Renuka Ghospurkar, Vice Principal of SIFT.
Renuka Ghospurkar said that India is a country with diversities. The country is rich in culture and heritage. All the States of India have a distinct culture and most of them have a vernacular language, but all of us together are Indians which can be termed as unity in diversity. SIFT presented a creative and unique Annual Fashion Show by the name of 'La Classe Annual Runway Show'. Students of the Fashion Design Degree Program display their creativity by designing and stitching garments under various themes. This year the central theme of the Fashion Show is 'Indian Tribes'. We are looking forward to promoting our cultural heritage through designing the different state tribes.
Students of SIFT has researched various culture and finalized a few states tribal costumes for the final collection such as Angami Naga Tribe from Nagaland, and many more, added the statement.
The show choreography which is done by Sandeep Dharma an eminent fashion choreographer, fashion stylist and model coordinator in the glamour industry with multiple talents and a perfect blend of attitude, versatility and experience. Every year a fashion show 'La Classé' is conducted in an exhilarating atmosphere full of glamour and glitter. Dozens of Celebrity Models from Mumbai showcase the apparel designed and stitched by the students of SIFT.