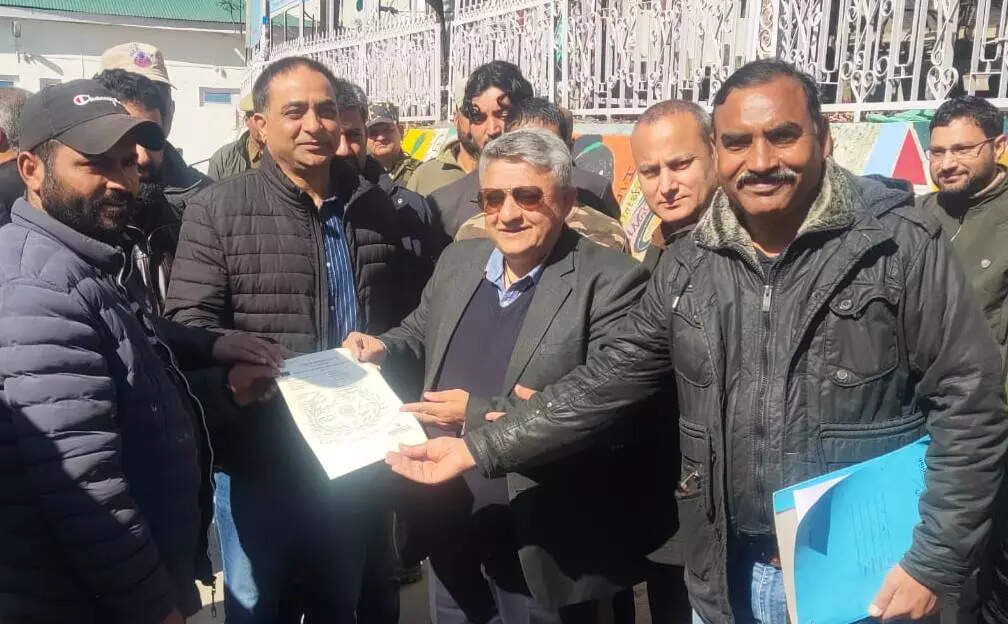 Jammu, Feb 13: in a bid to make unemployed youth economically self-dependent, the Deputy Commissioner (DC) Doda who is also Chairman Regional Transport Authority, Vishesh Paul Mahajan today issued three All Jammu and Kashmir Contract Carriage Route Permits among the eligible unemployed youth.
In a function organized in Office of Deputy Commissioner Doda, these permits were issued in favour of two Tempo Travellers and one Bolero vehicle for all J&K routes for the first time after the ban on all J&K Contract Carriage route permits was lifted by the department.
During the handover of papers (formal permit), DC interacted with the drivers/ owners and urged them to ply safe with all safety protocols for their own safety and livelihood.
Pointing to the recent road accidents that happened in the district, the DC asked the drivers to check the vehicle health regularly, don't overload, always wear a seat belt, and follow traffic rules and speed limits marked on different routes.
DC also spoke of the great tourism potential of the district and asked the contract carriage drivers to catch the maximum number of the tourists and show them the real/ pristine beauty of the district.
The Chairman RTA Doda was accompanied by ADDC Doda Pran Singh, ACR Doda Sanjeev Kumar, ACP Doda Ashfaq Khanji, ARTO Doda Er. Kuldeep Singh, Tehsildar Doda Shabir Malik, DIO Doda Mohd Ashraf Wani and others.