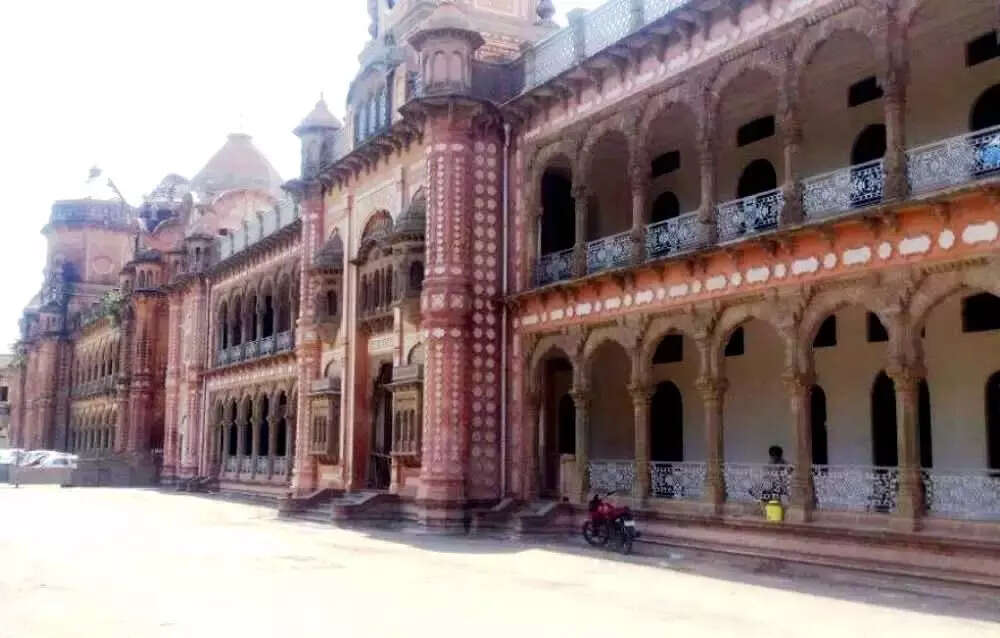 Jammu, Feb 14: All heritage sites and other protected monuments must be renovated and given facelift on mission mode while ensuring that their aesthetics and sanctity are not compromised with, said Secretary Culture, Dr Syed Abid Rashid Shah here on Tuesdsay.
Secretary Culture, Dr Syed Abid Rashid Shah said this while chairing a meeting to review works of various departments under his ambit at the Civil Secretariat today.
Secretary Culture informed that the government is committed to reviving the Culture Department on a massive scale for bringing about a cultural renaissance in the union territory.
He laid great emphasis on promoting and giving due recognition and operating to Abhinav Theatre, Kala Kendra Jammu and Tagore Hall in Kashmir.
"These places have been nerve centres of J&K cultural space and should be throbbing with cultural activities throughout the year, he stressed.
He urged the officers to connect to the locals as well as the visitors with our heritage through social media.
"The departments are working well to preserve our shared treasures and the same must be shared with the public to generate their curiosity and interest," he emphasised.
Speaking to representatives of Jammu and Kashmir Academy of Arts Culture & Languages, the Secretary said, we have rich and vibrant cultures in Jammu & Kashmir. We need to organise events to give a new lease of life to them and attract youth towards it.
He also directed respective officers to meditate on and submit a feasibility report on initiating Cultural Apprenticeship in Traditional Artforms programme.
He made it clear that the Department of Libraries must prioritise its services for youngsters and students of remote areas of J&K and passed necessary directions for speeding up the process of digitisation of government libraries.
It was informed that the Government has identified 35 monuments and sites across the UT for restoration. Dr Syed also supported the idea of collaborations with other premier institutes and bodies from all over India to give fillip and to generate public interest in cultural activities.
He noted the progress under Azadi ka Amrit Mahotsav activities while operational and organisational issues of the Departments were discussed by him.
He directed the officers to create and submit calendar of promotional activities to be organised in the coming months. He also called for identifying and imparting various upskilling courses for the human resources of the department.