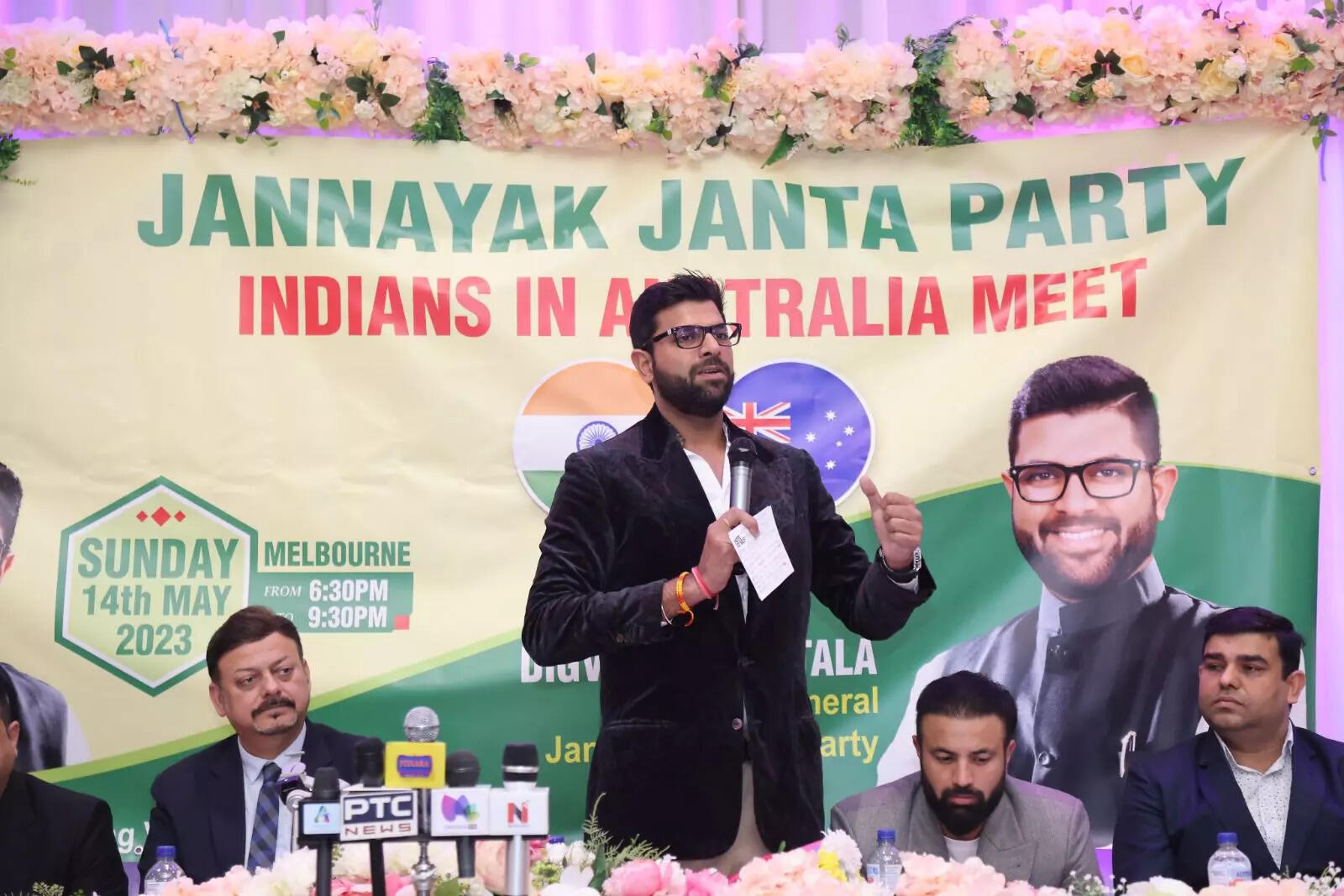 CHANDIGARH: Jannayak Janata Party (JJP) will soon start a special helpline service for Haryanvis settled abroad and youth who wish to go overseas. In a special program held in Melbourne, Australia, JJP Secretary General, Digvijay Chautala announced that a dedicated Parvasi wing will be constituted in the JJP. He informed that the party will also celebrate Haryana Day in 5 global cities in November this year.
Digvijay Chautala, who arrived in Melbourne, Australia on a special invitation from youth belonging to Haryana, was welcomed by hundreds of people with a procession on vehicles and bikes. Digvijay Chautala exchanged ideas and shared experiences with Haryanva residents and other Indian origin NRIs.
While addressing a gathering, Digvijay Chautala said that the Global Haryanvi community is growing steadily in numbers and prosperity. He called upon the youth to establish themselves and work for the development of their village, city and society in India which will ultimately contribute to the state's growth.
Chautala said that to give more pace to Haryana's development, cooperation of NRIs is needed and successful people settled abroad should invest in Haryana in the field of education, employment and agriculture. He said that the youth also needs guidance who wish to study abroad. He said that Jannayak Janata Party is taking the initiative to connect people settled abroad with Haryana, which no other political party has done before. He said that a helpline number will be issued for migrant Haryanvis after making arrangements in the next one month. Along with this, a Parvasi wing will be formed in the party, through which there will be continuous dialogue with the Haryanvis settled abroad. He invited Melbourne entrepreneurs and other businessmen to visit and invest in Haryana.