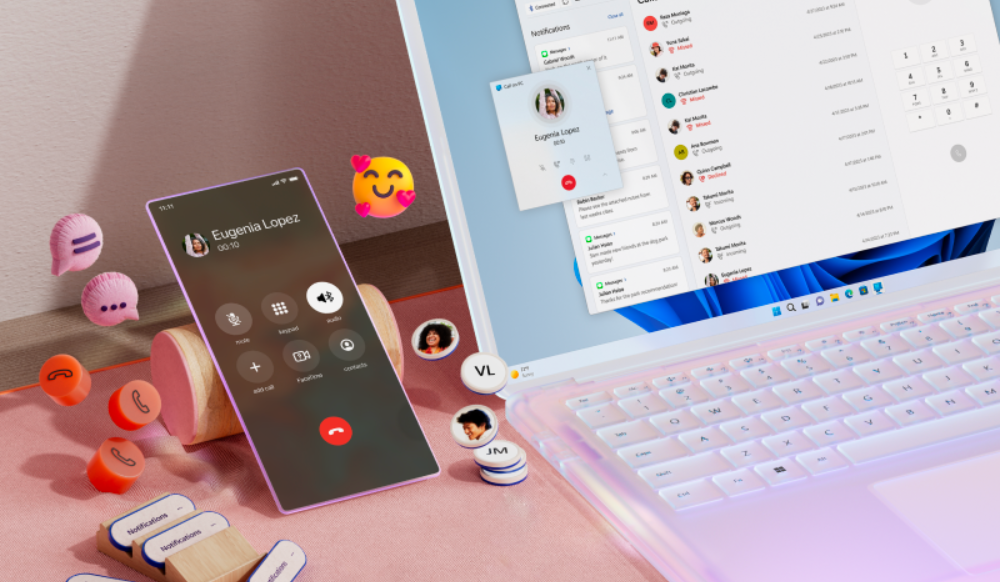 Phone Link for iOS is now available to all users, which means iPhone users can now connect their phones to Windows PCs, use iMessage to send and receive messages, make and receive phone calls, and view contacts, notifications directly on their PCs.
Microsoft is bringing the Phone Link for iOS on Windows 11 across 85 regions in 39 languages. The rollout has already begun, but it may take a few weeks to reach all the users. So, you can expect the app to be available in the coming days.
Phone Link provides essential support for making calls, sending messages, and managing contacts. The notifications are displayed on the Windows interface, allowing users to view, pin, or dismiss them.
However, it does have a few limitations. One can not reply to group messages or send images and videos. Then, there is no option to send voice messages, and you can't also use iMessage apps. Also, the messages are only received when the phone is connected to the PC.
How to setup Phone Link for iOS on Windows PCs
To begin, search for "Phone Link."Once the app is open, proceed to set up both devices. First, choose iPhone as the device type and use your phone's camera to scan the QR code provided in the Phone Link app. The devices will connect via Bluetooth, and you will need to grant permission on both your iPhone and PC.
You need the PC to be running Windows 11, and the iPhone should be running iOS 14.0 or a newer version. There is no support for iPadOS as of now.
The updated Phone Link app should arrive to you on its own. If not available, go to Microsoft Store and install the latest updates. The Phone Link for iOS app will be available in the App Store on iPhones.