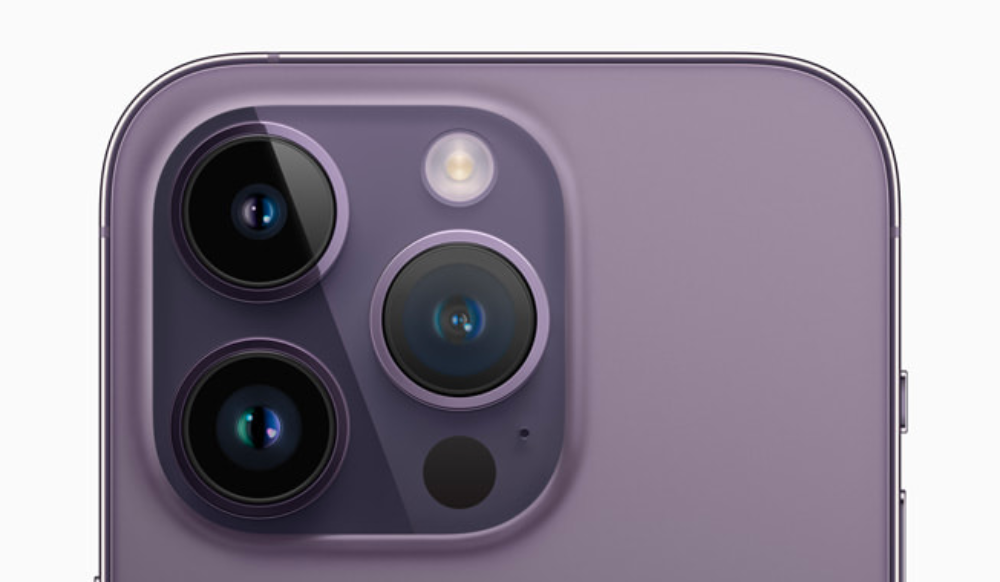 The next iPhone lineup is due later this year, and while there is still a few months left until the announcement, rumours have started shaping up the picture for the iPhone 15 models. Now, according to an analyst, the vanilla iPhones could get a major update in years.
The vanilla iPhone models of this year, iPhone 15 and iPhone 15 Plus, could come with a 48MP camera, says analyst Jeff Pu. Currently, the 48MP camera is limited to the iPhone 14 Pro models.
According to a research note obtained by MacRumors, Pu has said that the new iPhone 15 and iPhone 15 Plus models will feature a 48-megapixel camera. The new camera will have a new three-stacked sensor, which should capture more light, improving the image quality.
However, Pu also mentioned that there may be production delays due to yield issues with the stacked sensor, although the launch date is still expected to be in September.
Periscope zoom lens for
iPhone 15 Pro
models
While the vanilla iPhones may get a higher-resolution 48Mp camera, the telephoto lens and LIDAR sensor will still remain exclusive to the iPhone 15 Pro models. The iPhone 15 Pro models are expected to have a new 6x periscope zoom lens
What more to expect from iPhone 15 lineup
Asides from the new camera, the iPhone 15 and iPhone 15 Plus will come with the A16 Bionic chip, the same chip that powers the iPhone 14 Pro models. Further, the vanilla iPhone 15 models will have a USB-C port, but it remains to be seen if it will have a limited speed.
Pu suggests that the upcoming iPhone 15 Pro models will not have solid-state buttons due to "design issues." The analyst still expects that the iPhone 15 Pro models will have a titanium frame, an improved A17 Bionic chip, and 8GB of RAM, among other upgrades.
iPhone 15 series is expected to launch later this year in September. The lineup will consist of four models – iPhone 15, iPhone 15 Plus, iPhone 15 Pro, and iPhone 15 Pro Max.