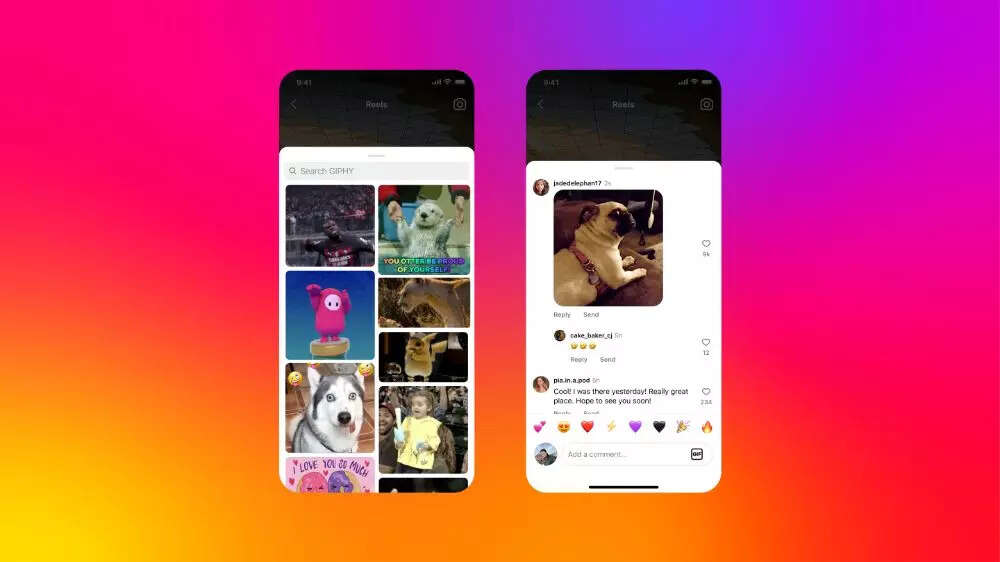 Meta-owned photo-sharing platform Instagram has announced new features at a product education workshop in Mumbai. These features promise to help creators "unleash their creativity and earn more from their Reels content." These new features include GIF comments on posts and Reels, Instagram Gifts and new editing features on Reels. A diverse set of creators attended the workshop that offered "product tips and tricks and the latest trends" along with the ways people can use Instagram to connect and share.
The sessions were focused on making the best use of the Instagram feed, the role of DMs, the new updates on Reels and a detailed discussion of content strategy. The speakers were from Meta, as well as creators who had interesting stories to share. These new features are features will be rolled out gradually in India.
"Every day, teens and creators are using Instagram to tell their stories in exciting ways. This is happening on Reels, as well as other surfaces like Feed, Stories and DMs. We wanted to highlight these diverse use cases to inspire creativity, as well as highlight some new features that will help them build an engaged community," said Paras Sharma, Director of Content and Community Partnerships at Facebook India (Meta) at the event.
GIF comments on posts and Reels
Instagram users can now comment on reels or post with GIFs. This feature is now available globally and helps users to engage with posts and reels from their friends and other creators. To enable this feature, users need to tap on the Comment icon or Tap the GIF icon to the right of the text box to access the GIPHY library. After that, tap on the GIF you want to use to add your comment and n a post on which they want to comment. Then,
Instagram Gifts
Since November 2022, instagram has bee been testing gifts on Reels as a new way for creators to easily begin earning money from fans who want to show them their appreciation. Creators can receive gifts from fans who purchase them directly within the Instagram app using Stars. These themed virtual gifts let fans creatively express their appreciation, and help creators earn money from fans who love their reels. Gifts will be rolling out in India in the next few weeks.
Reels editing
Last month, the company launched a new Reels editor that combines video clips, audio, stickers and text onto one editing screen. Now, more updates are coming up globally in the next few weeks to make it even easier to get creative with your reels. They include:
Split: With this feature, users will be able to easily split a single clip into two clips
Speed: Users can either speed up or slow down the affection clips
Replace: Users can also swap one clip out for another without changing the timing or order of other clips, audio and other elements in your reel.