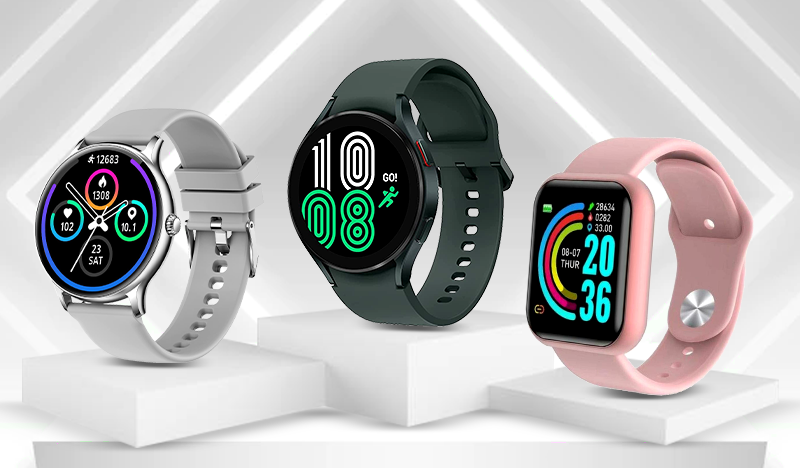 The India wearable market saw a strong 46.9% year-over-year (YoY) growth as shipments reached 100 million units in 2022, a new report said. The smartwatch category registered a shipment growth of 151.3% YoY.
Holiday quarter registers growth
The fourth quarter of 2022 (4Q22) saw 25.2 million unit shipments registering a 16.5% YoY growth, as per International Data Corporation's (IDC) India Monthly Wearable Device Tracker.
"The second half of 4Q22 saw a cyclical dip in demand, following high shipments in the first half. The earwear category remained flat, while smartwatches grew by 73.6% YoY in 4Q22," the IDC report said.
Smartwatch shipments grew YoY
The market research firm says that the second half of the year (July-December) accounted for more than 60% of the annual shipments as it saw several new product launches ahead of the festival season. This combined with offers/discounts across channels helped the share of smartwatches grow from 17.9% in 2021 to 30.7% in 2022.
"Smartwatch (inclusive of basic and advanced) shipments were 30.7 million in 2022, a growth of 151.3% YoY. The Smartwatch ASPs continue to decline, at US $42.5 (vs US $61.2 a year ago). Basic smartwatches continue to dominate with a 95.5% share, growing by 158.0% annually in 2022. Wristbands declined for another year with -73.2% YoY, with shipments dropping to half a million," the report noted.
TWS earphones dominate earwear category
Earwear category accounted for 68.7% of the overall wearables category with 28.0% YoY shipment growth in 2022. Further segregation in earwear category showed that truly wireless stereo (TWS) earphones dominated the category with a 55.3% share, growing by 87.1% YoY, while over-the-ear offerings declined by more than 50% in 2022.
"Vendors faced supply challenges throughout 2022, especially for smartwatches, which are not expected to ease off completely before early 2H23. Local manufacturing is expected to scale up to more than 80% by exit 2023, with more players opting for local sourcing of parts/components," said Vikas Sharma, Senior Market Analyst, Client Devices, IDC India.
Top 5 wearable companies by market share
Boat maintained the lead by capturing 23.9% in 2022. The company registered a shipment decline of 34.3% YoY in the fourth quarter of 2022.
Nexxbase (Noise) captured the second spot with an 11.2% share in 4Q22 (2.8 million shipments) and registered 39.6% growth. It captured a 12.2% market share in the whole year.
OnePlus was placed at third place after registering 83% YoY growth and 10.2% share in the fourth quarter. The Chinese brand had 8.7% share in 2022.
Fire-Boltt was in fourth place with a strong 250% YoY growth in 4Q2022. It captured 8.1% market share in 2022.
Lastly, Realme was in fifth place with 2.5% market share in 4Q2022 and 4.2% share in 2022.
In the smartwatch category, Noise topped the list with 27.2% share in 2022, followed by Fire-Boltt (24.8%), Imagine Marketing (Boat) with 18.8% share, Samsung with 2.6% and Titan with 2.4% last year.
"To maintain similar growth in 2023, smartwatch vendors would need to remain focused on the entry-level price segment with essentials like Bluetooth calling, higher display brightness (1000+Nits), etc. fresh designs and new segments, enhanced app integration and collaboration with fashion brands with wider presence across large format stores," said Upasana Joshi, Research Manager, Client Devices, IDC India.
Jabra Evolve 2 Buds: Unboxing and first look