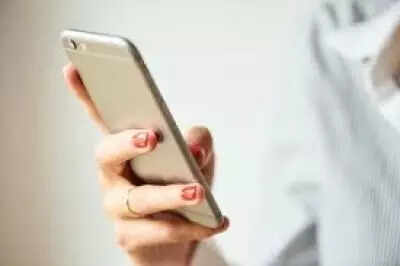 The Telecom Regulatory Authority of India (TRAI) is working on a caller identification system similar to the Truecaller app. TRAI's proposed caller identity system is called Calling Name Presentation (CNAP). Aimed to enable mobile users to check spam and fraud calls, it will display callers' names. The system has been under controversy for sometime.
Earlier this year, telecom operators expressed concerns over user privacy on TRAI's proposal. And now the industry body Internet and Mobile Association of India (IAMAI) too has flagged security concerns. IAMAI has raised concerns over privacy and implementation of the proposal mandating telecom service providers to display callers' names.
Why IAMAI is opposing the feature
IAMAI has argued that TRAI's proposal to make it mandatory for telecom companies to enable Calling Name Presentation (CNAP) poses a material risk to the privacy of subscribers. It may also endanger individuals preferring not to be identified to the caller and open up individuals from vulnerable populations to targeted harassment.
It also contends that implementing the caller ID system will be a huge financial cost for the telecom companies. According to TRAI data, there are approximately 1145.5 million wireless subscribers and 26.5 million wireline subscribers in India as of September 2022. The implementation of CNAP for such a massive quantum of users would require telecom providers to put in place a secure, synchronised and robust system capable of supporting billions of calls daily. This will require a significant overhaul of the current telecom infrastructure, resulting in carriers incurring huge costs.
In a statement, IAMAI has said that while it appreciates TRAI's intent to eradicate spam calls, it is unlikely that the mandatory implementation of CNAP will be successful in doing so. Moreover, it will create a large privacy risk to users.
IAMAI recommendations
IAMAI has recommended that TRAI consider providing citizens with an 'opt-in' approach as an alternative. Giving citizens a choice to voluntarily opt-in and out of CNAP services will ensure that citizens' choices and preferences are put at the forefront while ensuring that their right to privacy is protected.
What exactly is CNAP
CNAP is aimed to help users identify the person calling them. If users are aware of the person who is calling them, they can make an informed choice about the calls. Similarly, this feature may also help in curbing harassment and other spam calls. CNAP will be based on user KYC. This means that it will fetch the data that users gave while taking the SIM.
Swedish app Truecaller also offers a similar service which is based on a crowdsourcing model.
Apart from Truecaller, there are some other apps too which offer a similar service. All of these third-party apps are dependent on crowd-sourced data and the telecom operators don't offer a unifying solution.