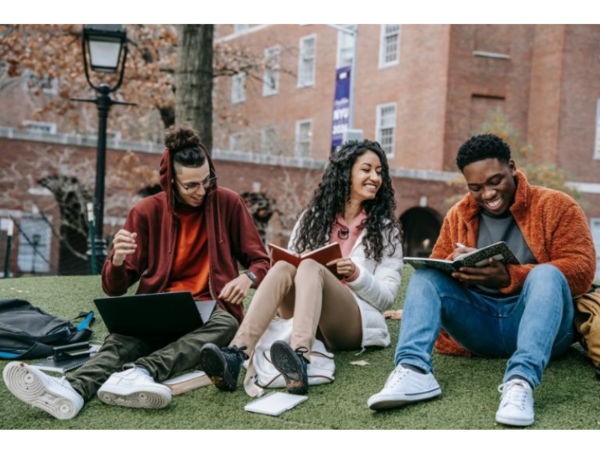 Literacy is one of the most crucial parts of a country's development, and education is the most basic prerequisite for a person. India's higher education system is one of the most extensive in the world. Yet, the private sector contributes significantly. The number of universities and colleges has increased dramatically in recent years.
The private sector significantly makes a difference by funding over half of the country's higher education. Private institutions such as Bennett University aim to be more progressive and inventive in the education sector.
Contributions of Private Institutes:
Private universities are meeting students' demand for higher education. An increasing number of students are opting to study overseas. Yet, it may be a luxury reserved solely for the elite, which is where top private colleges in the country come in to bridge this gap.
Students may acquire a high-quality education at a reasonable price thanks to the growing number of private colleges across the states. Privatisation fosters competition, which leads to increased efficiency, higher quality, and lower prices, but only under perfect, completely competitive conditions. It will assist students in gaining the information and abilities required to compete with students from other countries at respected colleges.
Several states are establishing private colleges to give quality education to students and suit their educational demands. Delhi-NCR has a huge number of private universities, making it an ideal location for higher education.
The emergence of highly specialised fields like engineering, medicine, and management as a result of private colleges has greatly aided the country's development. The country's privatised educational institutions supply 40% of medical, 84% of dentistry, and 90% of engineering and management education. Numerous leading institutions in Delhi-NCR provide a variety of undergraduate and postgraduate programmes under one roof. Many students prefer to study at private institutes, which provide modern and need-based curricula. Bennett University is one of the best universities in India for delivering a diverse range of degrees.
Role of Private Universities in Shaping Careers:
Private institutions play an important role in higher education by fostering the skills, critical thinking, communication, and leadership required to thrive in today's competitive environment. The research and development sector is dominated by several private universities. The government should encourage the growth of good private universities in order to generate highly competent and educated workers. They have worked with numerous overseas colleges to provide their students with the necessary exposure.
Private institutes in the country must not only compete but also build and sustain excellent educational standards in each stream while running on the vast infrastructure. It must be assured that they are more than just money-making machines. As a result, the students' and parents' efforts, time, and money should not be squandered.
Why to Choose Bennett University?
When it comes to collaborations, private institutions must have strong media links. On-the-ground learning, guest lectures, workshops, collaborative seminars and colloquiums, and field trips will all be available to students.
Additionally, these media collaborations may be used to give students with internship and placement opportunities. Special Corporate Resource Centers have been established in numerous private institutions across India to promote simple media collaboration and tie-ups.
Numerous major media companies have recently entered the education industry. The Times Media School at Bennett University, run by The Times Group, is a shining example of a mass communication school that exceeds student expectations via teamwork.
With its historic legacy, the Times Group has played a crucial role in creating India's media environment since the 1800s. Bennett University mixes traditional media approaches with emerging trends to offer a comprehensive programme taught by experts who have worked in the Times Group's many media verticals.
Conclusion:
The private sector provides a significant portion of tertiary education in the country, playing a significant role in Indian higher education. Numerous private schools and universities have sprung up, providing much superior education quality. Due to the raised cut-off and restricted number of places in government institutions, institutes such as Bennett University emerge as a glimmer of hope for those seeking higher education.
Disclaimer: Content Produced by Bennett University