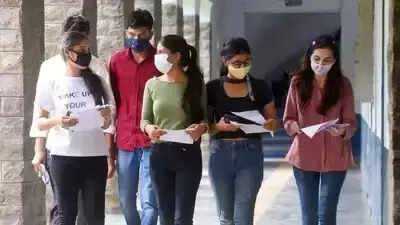 The state education department on Friday announced a common academic calendar for undergraduate and postgraduate courses. According to the calendar, universities have been asked to begin the admission process on June 1 and complete it before June 20 after the Class 12 results are announced.
Sources in the department said that the academic calendars are announced every year but the universities do not adhere to it. They said that the department has given 20 days to complete the admission process but in reality universities' admissions continue over one and a half months.
A statement from the education department said that the first academic session, UG semester 3-5 and PG semester 3, will begin from June 15 and will end on December 16.
The first semester of UG and PG for the newly admitted students will begin from June 21. Diwali holiday will begin from November 10 and the vacation for all universities including GTU will be the same duration.
Universities will conduct first internal evaluations from December 1-16. Second academic session, UG semester 2, 4, 6 and PG semester 2, 4, will begin from December 2023 and end on April 30, 2024.
The second internal evaluations will be conducted from April 1-30. The second academic session will end by April 30 and 46 days of summer vacation will begin from May 1. The new academic year will begin from June 17, 2024.
Sources said that the academic calendar does not mention the schedule for final exams which is confusing. The statement asks teaching and non-teaching staff to be prepared for duty during internal evaluations.