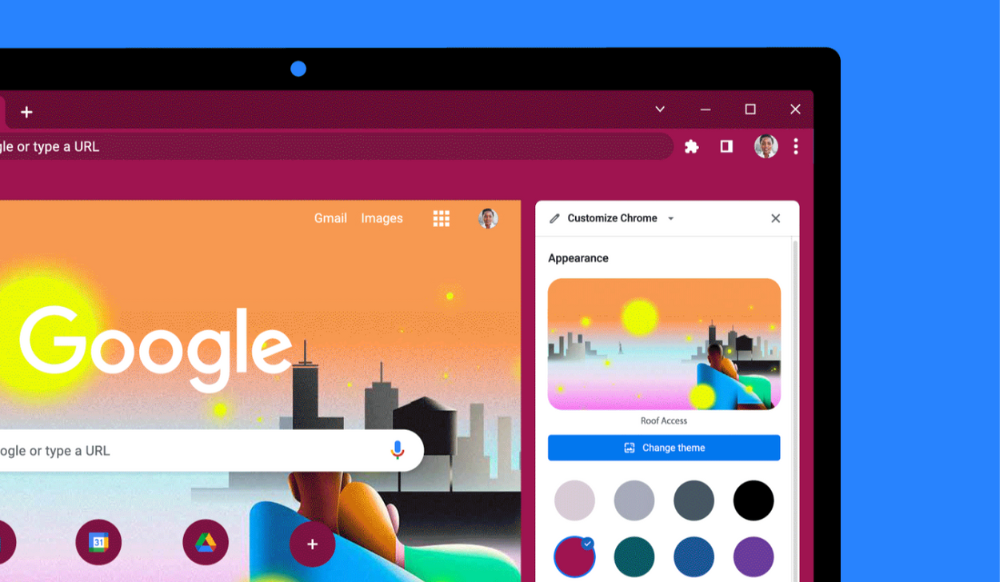 Google has announced a new update to the Chrome browser that simplifies the process of customising and personalising the appearance of the browser. This new update includes a side panel, which replaces the previous "Customise Chrome" option at the bottom right of your screen, making customisation more convenient.
To access the available customisation options, open the new side panel. Here, you can try out different features and see how they will appear on your New Tab page as you make changes, and the side panel remembers edits as you go.
Users can browse through various categories of images by clicking "Change theme" on the side panel. There are hundreds of options to choose from, including categories like "Landscapes" and "Seascapes." If you can't decide on just one image, you can set a rotating background by turning on the "Refresh daily" toggle in any theme collection.
If you do not like any of the themes, you can still get themes from the Google Web Store. There are a number of community-created themes there that include custom artwork with matching browser colours. And if you want to use a picture of yours, then you also do so with the Upload an Image option.
One can also personalise the colour scheme of the browser. To do so, simply select a theme from the available options, and your browser will automatically adjust its colours to match. If you want you can easily switch to a different theme on the overview page.
If you use Profiles to keep your work and personal accounts separate, you can assign a unique background and colour to each profile to easily differentiate between them.
Customising Chrome's look is not something new. The customisation option has been around since 2019, but the latest update has made it simpler to give your browser a fresh look. This update is now available for desktop users who have updated their Chrome browser.