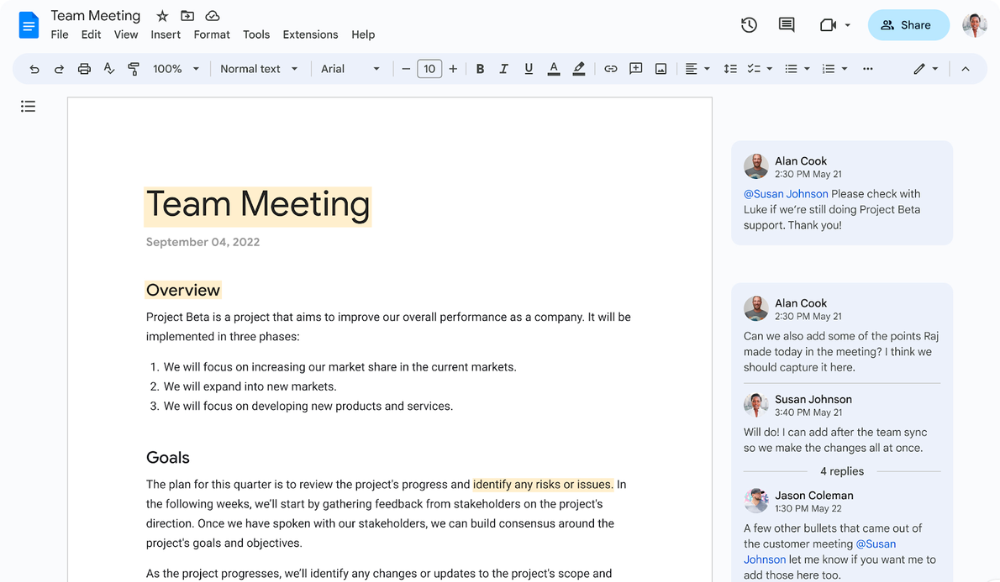 Google's Workspace apps, including Docs, Sheets, Slides, and Drive, are getting a makeover. In the coming weeks, Google Docs, Sheets, Slides and Drive are being refreshed with the Material Design 3 design of the company.
The Google Workspace apps will look much more familiar to the new design of Gmail, with darker hues to the toolbar and rounded edges for buttons.
The 'chips' are coming to these apps — the search chip will let users easily filter files on Google Drive, the 'place' smart chip on Google Sheets will allow users to insert location data, and there will be a 'finance' chip for users to insert stocks, mutual funds and currencies.
There are some features coming to Google Docs as well. There will reportedly be a stopwatch chip, which will let users start, stop and reset the timer. Moreover, there will be an emoji voting chip and a new calendar invitation template.
Google Workspace apps are also getting support for third-party chips. The third-party chips will come to apps in the coming weeks from partners including Atlassian, Asana, Figma, Miro, Tableau and Zendesk.
Google is also enhancing the smart canvas feature. With smart canvas, an AI-powered summary in a Doc, a smart formula suggestion in a Sheet, or a simple @-mention can save teams hours of work by keeping them focused and collaborating in the documents where they're already working. Today, we're excited to share more about the innovations in smart canvas—and a refreshed user interface—that collapse the boundaries between apps and streamline the flow of work," writes Google in the blog post.
These changes seem to be first coming for the Google Workspace customers, then they will be rolled out for everyone else. The Google Workspace redesign is expected to arrive in the coming weeks.