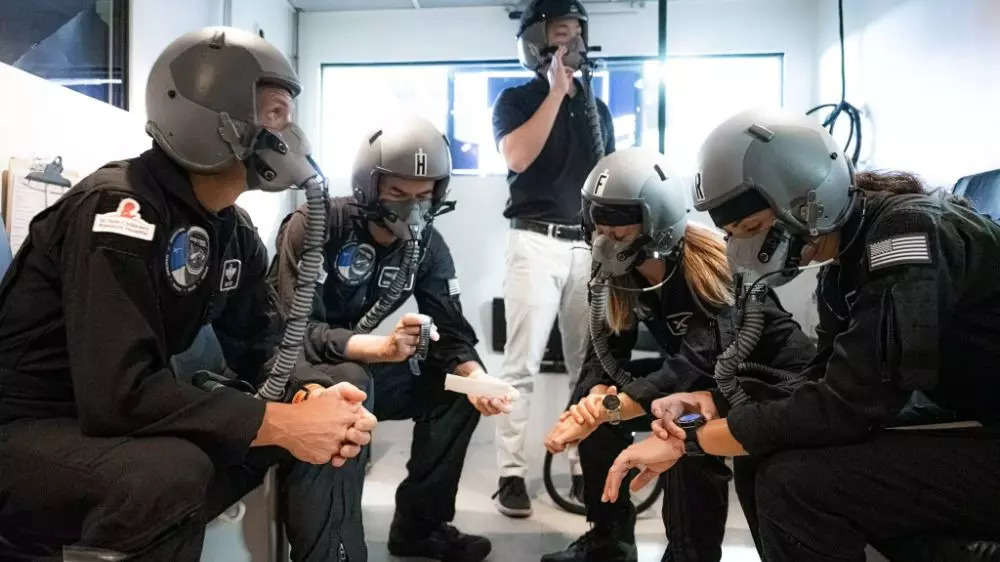 Smartwatch brand Garmin is soon going to be a part of the upcoming Polaris Dawn human spaceflight. The company claims that the smartwatch will deliver accurate health data which will be fetched from the Fenix 7 adventure watches. The smartwatch provides 24/7 insights into the impact of space travel on the human body.
How will Garmin help researchers
It will be a five-day mission which will be launched from the SpaceX Falcon 9 rocket at NASA's Kennedy Space Center in Florida. Researchers will continuously monitor and collect crew members' biometrics such as heart rate, pulse oximetry, and sleep patterns.
The Translational Research Institute for Space Health (Trish) at Baylor College of Medicine is supporting health and biomedical research aboard the historic Polaris Dawn mission, which will attempt to reach the highest Earth orbit ever flown with humans and complete the first-ever commercial spacewalk. The Polaris Dawn crew and the Trish team chose Garmin smartwatches for the mission because of their long battery life, rugged durability and extensive suite of all-day health
SpaceX's Falcon 9 rocket will launch the Polaris Dawn crew aboard a Dragon spacecraft from NASA's Kennedy Space Center in Cape Canaveral, FL later in 2023.
Garmin Fenix
smartwatch: Features
The Garmin Fenix 7, according to the company, comes with an ultra-tough athletic design with an inbuilt flashlight that supports four brightness levels and an SOS signal.
Being an outdoor smartwatch, the Fenix 7 smartwatches are water-resistant, and scratch-resistant and come with anti-reflective sapphire with an integrated solar panel to maximise battery life.
The solar panels are said to be 200% more efficient, according to the company. This allows Fenix 7X to achieve up to 24 days of battery life under UltraTrac mode and 122 hours in GPS mode with solar charge and up to 37 days in smartwatch mode.
The smartwatches come with over 40 built-in outdoor and indoor sports modes that include mountaineering, running, biking, hiking, rowing, skiing, golfing, surfing, indoor climbing and more. They also come with preloaded interval training workouts such as AMRAP, EMOM, Tabata and more.
Health features like heart rate monitor, SpO2 monitor, etc are also available on these smartwatches.
Moreover, it has a real-time stamina feature that allows users to adjust their speed and intensity in real time based on their current physical strength.