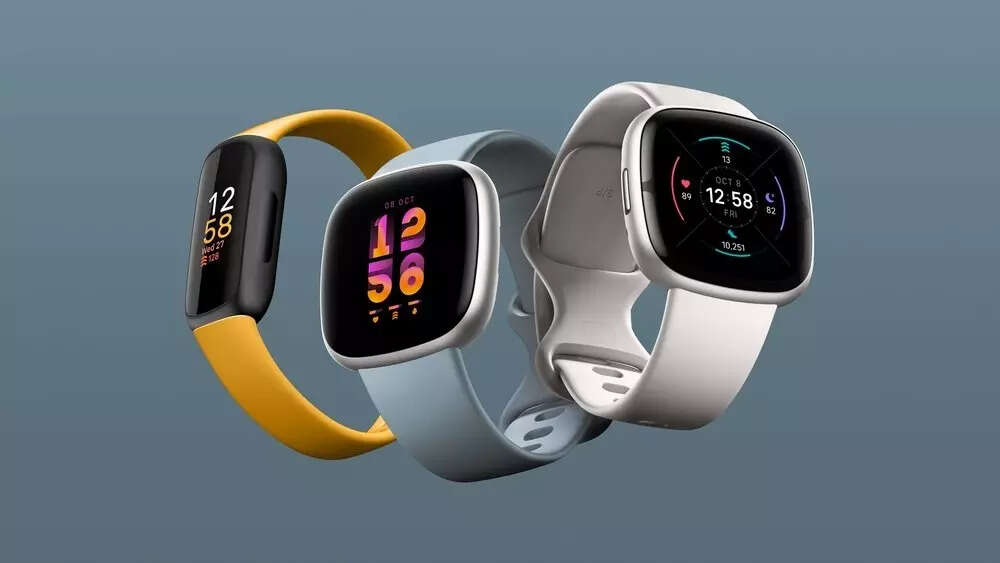 Google-owned wearable maker Fitbit has filed its latest patent for a new blood pressure technology. The patent documents of the tech have emerged online and it is expected to be used for a Fitbit wearable that can measure blood pressure. The published documents depict a new wrist-worn device which can help users to measure their blood pressure on the go. According to a report by Notebookcheck.net, Fitbit is expected to integrate this feature into an upcoming smartwatch. Several years ago, Fitbit confirmed that it was working on this new technology. The company is yet to confirm a launch timeline for when this technology will be adopted in its wearables.
Fitbit's new smartwatch tech: How will it work
As per the report, the device where this technology will be integrated will include a force/pressure sensor for it to measure blood pressure. Fitbit may place the sensor in the device's display, which users will have to push with their index finger for it to work. The patent specifies the index finger as it is where the radial artery can be found.
The patent suggests the wearable may guide users to apply the correct amount of pressure using feedback on display or through speakers. Fitbit is also expected to include a PPG sensor in the device that will measure the heartbeat. This will enable the wearable to offer both systolic and diastolic readings. The patent also claims that the force sensor is likely to be placed externally on the device in a position which is not usually in contact with the user's body.
Fitbit's plans on blood pressure measuring technology
In 2021, the wearable brand confirmed that it is aiming to keep up with its competitors by developing a new blood pressure-measuring technology. For instance, the Samsung Galaxy Watch 5 uses pulse wave analysis to take the readings. However, Samsung recommends that this tool can be recalibrated to be used as a traditional blood pressure cuff every 28 days. Fitbit didn't mention a timeline for when consumers can expect to access the upcoming wearable that will use the new blood pressure technology.