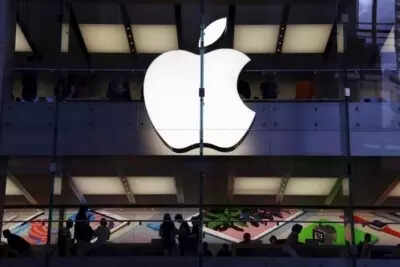 Apple has been rumoured to be working on a self-driving car for years. It is said to be one of the biggest projects that the iPhone maker is working on. The company has reportedly hired several senior resources from the auto industry, including from some of the biggest names. Now a former employee of Apple named Weibao Wang has been accused of stealing some of that technology for a Chinese self-driving car company. Incidentally, he is the third Apple employee to be accused of stealing autonomous trade secrets for China.
According to Reuters and several company profiles, Wang is now an executive at Jidu, an electric vehicle joint venture between Chinese internet company Baidu and Chinese car maker Geely.
DOJ ruling: Wang stole car tech trade secrets from Apple
According to the DOJ indictment, Apple hired Wang to work as a software engineer beginning in March 2016. The indictment describes how Wang signed a confidentiality agreement with Apple. The indictment further states that Apple provided Wang with in-person secrecy training that covered the appropriate handling of confidential material and established rules prohibiting the transfer and transmission of the company's intellectual property without Apple's consent. Wang was assigned to work with a team at Apple that designed and developed hardware and software for autonomous systems, which can have a variety of applications, such as self-driving cars.
According to the indictment, in November 2017, Wang signed a letter accepting an offer of full-time employment as a staff engineer with the U.S.-based subsidiary of a company headquartered in the PRC. The parent company is described in the indictment as "COMPANY ONE" and allegedly was working to develop self-driving cars. The indictment alleges Wang waited more than four months after signing the new employment agreement before informing Apple that he was resigning.
After Wang's last day at Apple on April 16, 2018, Apple representatives reviewed access logs documenting historical activity on Apple's network. Apple identified Wang as having accessed large amounts of sensitive proprietary and confidential information in the days leading up to his departure from Apple.
The indictment describes the June 27, 2018, search by law enforcement of Wang's Mountain View residence and the discovery of large quantities of data taken from Apple prior to his departure. Wang was present during the search and told agents he had no plans to travel. Nevertheless, Wang purchased a one-way plane ticket from San Francisco International Airport to Guangzhou, China and boarded a flight that night.
What charges Wang faces
The indictment describes six categories of trade secrets that Wang allegedly stole, or attempted to steal, and charges him with one count for each category. Wang faces a maximum statutory sentence of 10 years in prison and a fine in the amount of $250,000 (or twice the gross gain or loss resulting from the scheme) for each count of theft or attempted theft of trade secrets.