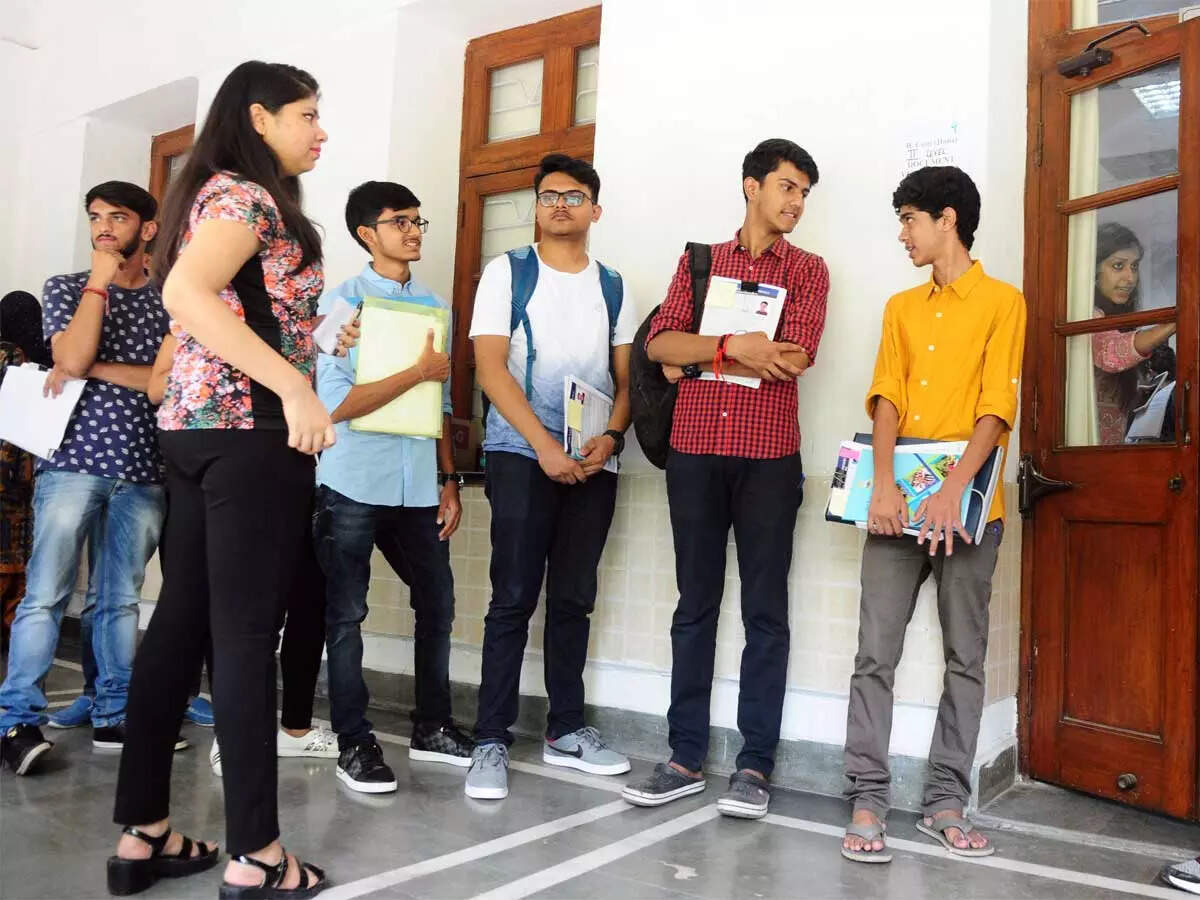 The recent All India Survey on Higher Education (AISHE) 2020-2021 had a few surprising statistics as the enrolment to Engineering programmes in the regular mode has dipped by 10% from 40.85 lakhs in 2016-17 to 36.63 lakh in 2020-21. Even as Engineering is the only programme that has recorded a decline in admissions, which is the lowest in five years, the overall admission figures at the undergraduate level have gone up. Experts attribute it to covid-induced impact including increasing focus on multidisciplinary education, tech layoffs, stagnating curriculum, and more.
"The pandemic has had a coherent impact on the education ecosystem, especially with rapid digitisation. International boards, as well as NEP 2020, have brought a significant change in the school education system and students have the liberty to opt for a combination of subjects from science to humanities, which has created new avenues for their career progression. Tech layoffs may also be a reason for the low enrolments in Engineering courses," says Dr Raghavendra Prabhu P, deputy registrar – MAHE Bengaluru.
Changing interests
Academics like Sanjay R Chitnis, founding dean, School of Computer Science and Engineering, RV University, believe, Engineering education is expensive compared to other courses and reduction of income due to Covid has affected admissions. "However, the lack of job opportunities in the core Engineering streams such as Civil, Electrical and Mechanical Engineering has played an important part," he adds.
V Ramgopal Rao, former director, IIT Delhi, attributes the drop in Engineering enrolments to students' changing interests that are no longer guided by mass mentality and peer pressure. "It is better to be a good economist rather than a lousy engineer. Students want jobs soon after graduating, and in that, BTech in Computer Science is at the forefront; for other streams, students must specialise. We are losing out on talent at the BTech level since most students are not inclined towards higher education. In the IITs for instance, only around 5% students at the UG level opt for higher studies," Rao says.
New-age courses count
The onus is on educational institutions to catch up and offer new-age courses with better job prospects. "The rising requirements for skills in cutting-edge digital technology mean that superfluity in traditional Engineering branches will subside while new-age branches will witness exponential growth," Prabhu says, elaborating there is already a dearth of cyber security, AI experts, and data scientists in the market.
Women in Engineering
The decrease in Engineering enrolments may also be due to the lack of women joining the Engineering branches. It is eventually, up to the institutions to conduct outreaches to students, particularly female students for invigorating interest in the Engineering stream, Prabhu explains. Women tend to consider BA, BSc and BCom as a safe bet with increased enrolment in BSc Computer Science, BCA, BBA etc unless they are pursuing BTech in Computer Science. The ASER report itself indicates that BTech has 23.20 lakh enrolled students currently out of which 28.7% are women; in BE, 28.5% are women out of 13.42 lakh students, accounting for less than 50% of the total student strength.
The report further highlights that in the 2020-21 academic year, BA programme enrolments account for 33.5% of the total enrolment figures, followed by BSc which accounts for 15.5%, BCom which has 13.9% of the enrolments and Engineering and Technology that has 11.9% of the share. In the last five years, other UG programmes indicated an uptick in the enrolment numbers. BA shot up from 80 lakh in 2016-17 to 85 lakh in 2020-21, BSc went from 44 lakh to 47 lakh, and BCom increased from 34 lakh in 2016 to 37 lakh in 2020.
Liberal Arts
in vogue
"Despite the decline in enrolments, technology will always remain essential and has a bright future. However, unlike before, Indians do not consider Engineering and Medicine as the only career options. Liberal Arts is re-establishing its global relevance as behavioural skills are gaining prominence over tech skills in many places," Prabhu says.
"New-age Liberal education prepares the students for interdisciplinary fields which are more in demand now and also provides holistic education. Students want to explore before they finalise their career which is possible in Liberal Arts universities. Engineering education in conventional branches on the other hand has become stagnant and rote learning oriented," Chitnis says, pointing out that the decline in Engineering admissions is a true trend, but it will bottom out as soon as recession is over and Western countries start outsourcing again. "AICTE and engineering institutions with NEP are now on the right track to make engineers employable," he adds.