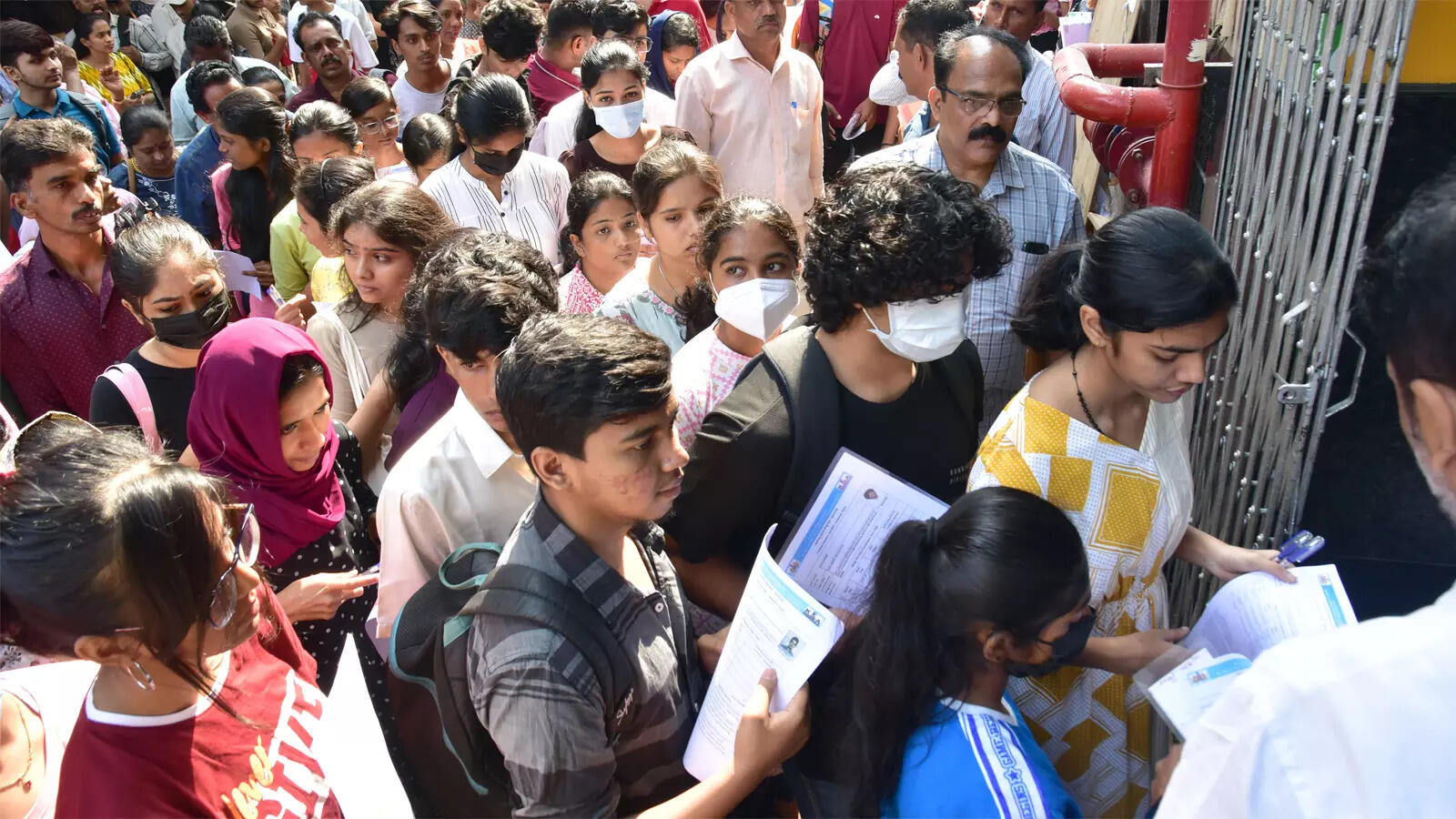 CUET-UG 2023 City Slip:
The National Testing Agency (NTA) has announced that the City Intimation Slip for the CUET (UG) 2023 exams, scheduled from May 25 to 29, will either be released tonight or tomorrow.
Candidates can access the slip on the website https://cuet.samarth.ac.in/ by entering their Application Number and Date of Birth. It is essential for candidates to carefully read the instructions provided in the slip, as well as the Information Bulletin.
The City Intimation Slip contains crucial details such as the examination date, shift, subjects/test papers, and chosen medium of the online application. However, candidates who have opted for subjects not mentioned in the slip will receive their respective slips separately.
To accommodate the large number of registered candidates in certain cities, the CUET (UG) – 2023 exam will also be conducted on June 1-2, as well as June 5-6, with reserve days on June 7-8.
It is important to note that the City Intimation Slip is not the Admit Card for CUET (UG) 2023. Instead, it provides advance information about the allocated city where the examination centre will be located. The Admit Card will be issued separately at a later date.
In the past three days, the CUET (UG) 2023 exam has seen extensive participation and excellent teamwork. It was conducted in 18 shifts across 272 cities and 472 centres. A total of 6,37,849 students appeared for the examination, with an overall attendance rate of 75%. The UGC Chairman, Mamidala Jagadesh Kumar, expressed gratitude to all the heads and coordinators of institutions, city officials, students, and parents for their cooperation and support.
Candidates are advised to promptly download their City Intimation Slip and stay updated for further announcements regarding the Admit Card and additional instructions.
Here are the steps to check the City Intimation Slip for the CUET (UG) 2023 exam:
Visit the official website: Go to the website https://cuet.samarth.ac.in/ using a web browser on your device.
Locate the City Intimation Slip section: Look for the specific section or link that mentions "City Intimation Slip" for CUET (UG) 2023.
Enter your credentials: Provide your Application Number and Date of Birth in the designated fields. Make sure to enter the correct information to access your slip.
Submit and access the slip: After entering your credentials, click on the "Submit" or "Access" button to proceed. This will initiate the retrieval process for your City Intimation Slip.
Verify the details: Once the slip is displayed on the screen, carefully review the information provided. Check the exam date, shift, subjects/test papers, and the chosen medium indicated in the slip.
Download and save the slip: If everything appears correct, click on the download button or option to save the City Intimation Slip to your device. It is recommended to keep a copy of the slip for future reference.