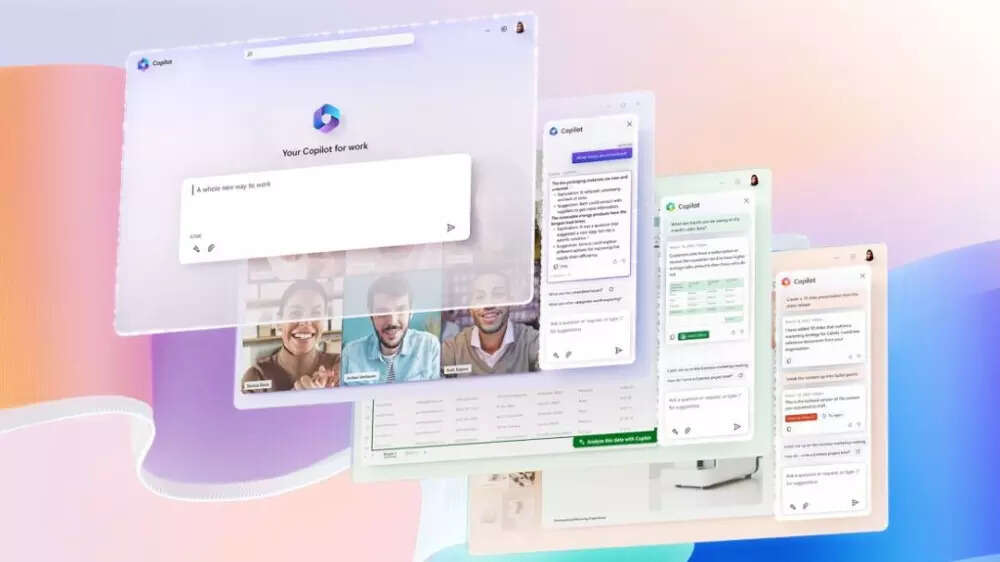 Microsoft announced artificial intelligence (AI)-powered Microsoft 365 Copilot that will help users "unleash creativity, unlock productivity and uplevel skills" when they are using the company's productivity suite apps, which include Word, PowerPoint, Excel, Outlook, and Teams. The company also announced Business Chat that works with users' data and across apps to bring data together in a concise, understandable format.
Microsoft 365
Copilot
in Office apps
Microsoft announced that Copilot is integrated into Microsoft 365 in two ways. The first one is its integration with Microsoft 365. When using it in word, you can quickly write, edit, summarise, and create a draft after giving a brief input. The draft then can be modified and edited by entering more focussed inputs from the user.
Similarly, when working in Excel, the Copilot can help summarise, explore and analyse data in a few seconds – which usually requires a lot of time and effort. Coming to PowerPoint, the Copilot can make presentations based on prompts by the users. You can use a Word document for text and ask the Copilot to use relevant stock images to make slides.
When it comes to outlook, users can create emails faster and more easily. It can also recommend answers and summarise lengthy email threads. As far as Teams is concerned, the Copilot can assist users running meetings more effectively by "speeding up the conversation, organising key discussion points, and summarising key actions."
Microsoft 365 Copilot in Business Chat
Microsoft also announced Business Chat, which basically works as your personal assistant. Business Chat works across the Microsoft 365 apps and users' data in calendar, emails, chats, documents, meetings, and contacts.
"Bring together information from multiple sources to keep everyone on the team on the same page and moving forward together. Spend less time focused on the tools and more time focused on the most important work," Microsoft said.
For example, you have a plan to meet a friend with whom you are meeting after a long time. But there's an emergency business review that conflicts with your meeting with your friend. You can click "Follow" on the calendar event. When you are free, you can catch up to all things when you are not present. You can ask the Copilot to summarise the meeting for you, ask relevant questions like the problems discussed, solutions offered to those problems and more.
The Microsoft 365 Copilot is currently being tested with a limited number of people and the company plans to open its doors to a wider audience in the coming months.