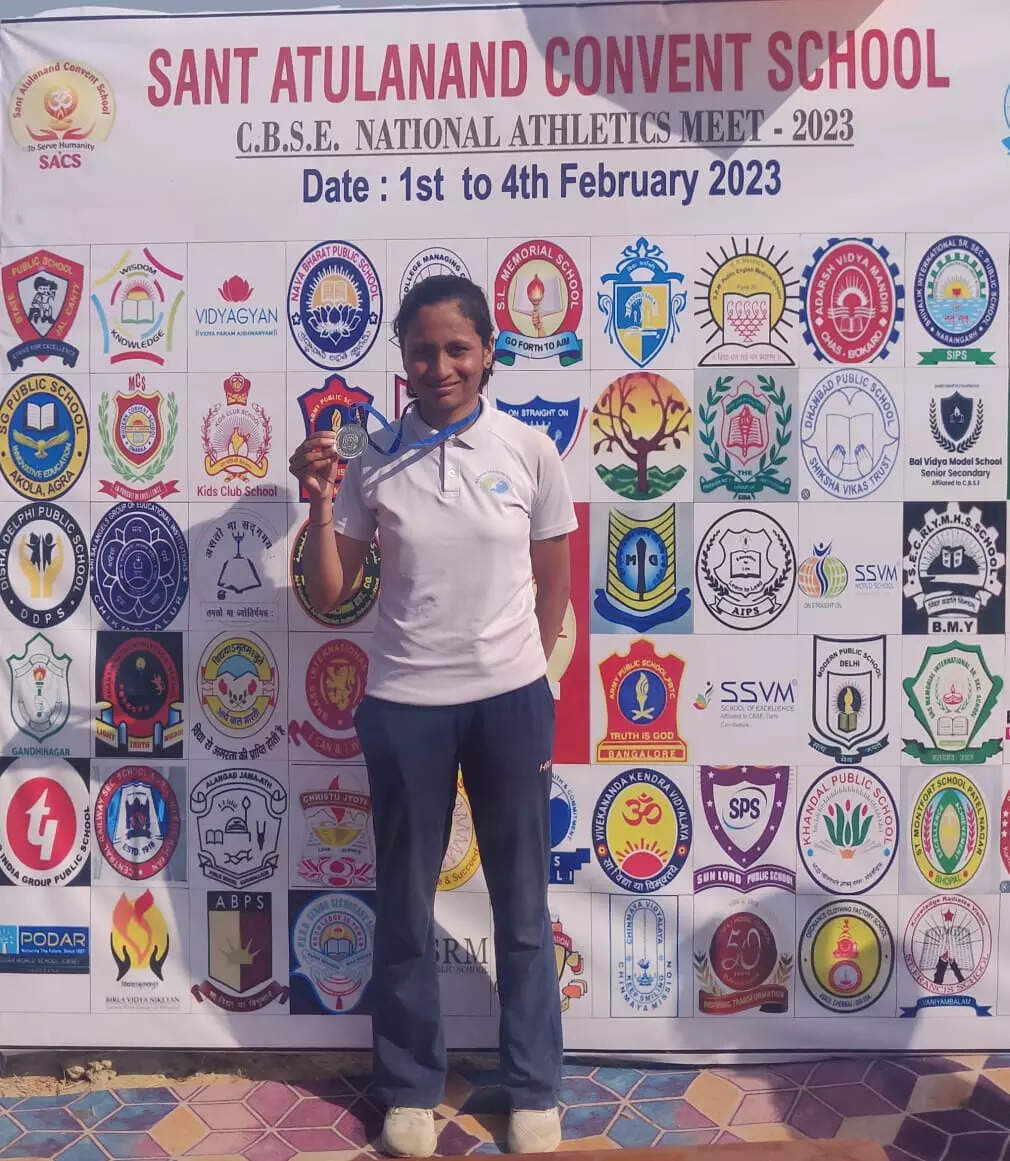 Raipur
: Ananya Pandey bagged two national medals in the All India CBSE National Athletics Meet 2023 organised in Varanasi from February 1 to 4. She clinched the silver medal in 100 meters sprint and the bronze medal in 200 meters sprint.
She had been declared 'Best Athlete' at CBSE Zonal level, in November, for her two gold medals in 100 and 200 meters sprints respectively.
She has already won three medals in West Zone Athletics Meet organised by the Athletics Federation of India and won two state championships in 2022 organised by
Chhattisgarh
State Athletics Championship. She won gold medals in 100 Meters
200 meters sprints respectively in the state championship. Similarly, Ananya, a class XII student of N H Goel World School, won two gold medals in the school games organised by School Games Federation of India, in 100 metres and 200 meters respectively.