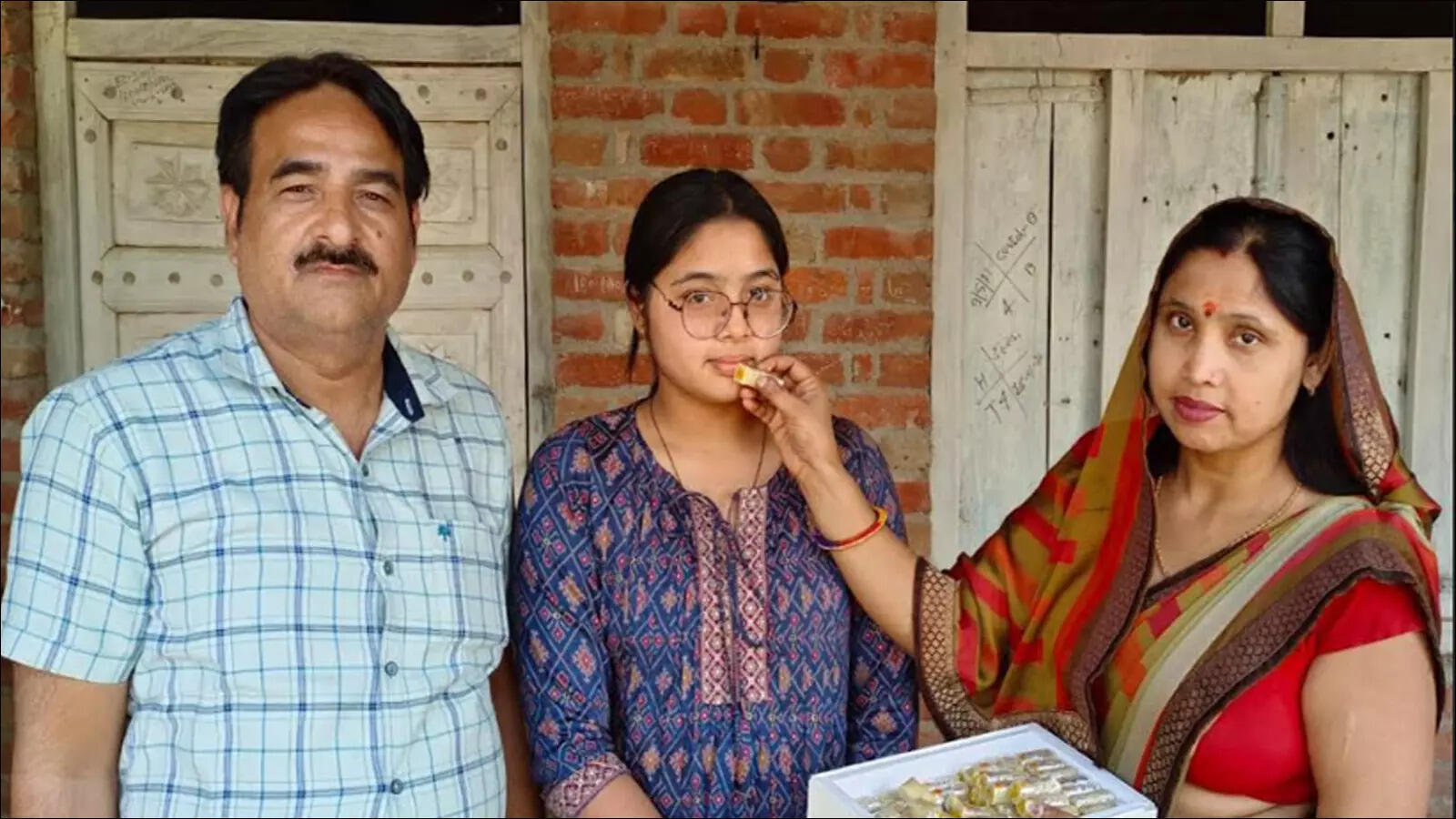 LUCKNOW: Two gritty girls of VidyaGyan Academy hailing from modest backgrounds emerged triumphant in CBSE Board class 12 results announced a week before.
Students of humanities stream, Aditi Singh of VidyaGyan Academy Bulandshahr secured 99.2% while Ritika Gupta from VG Sitapur scored 98%.
Hailing from Nagla Raghu village, 14Km from Mainpuri, Aditi joined VidyaGyan in class 6. After thorough preparations, she scored a centum in English. Her lows were in the remaining four subjects – political science, history, economics and geography, in which she scored 99.
"I was expecting a high score but certainly not above 99. Even my parents were surprised. These results are for my family and teachers. My father, who has toiled hard to ensure we study, and my elder brother, a former student of VG, have been an inspiration," said Aditi.
Daughter of farmer Rajpal Singh, Aditi is the youngest of two siblings. Before joining VidyaGyan, she studied in her village. "But the ticket to VG changed my life. My teachers helped me not only in academics but also in extracurricular activities," she said.
Aditi wants to pursue a bachelor's degree in either political science or history from Delhi University and become an IAS officer.
For Ritika, daughter of a daily wager Santosh Gupta, results were a little disappointing.
"I had expected above 99% but English and economics came as a dampener. However, we had celebrations of being my school topper," she said.
Belonging to Nagar Bazaar town in Basti, Ritika is also a classical singer. One of her subjects in class 12 was vocal music where she scored a centum.
"Music helps me destress and focus better. I have won several certificates at national level in singing," she said.
She scored 99 in history and economics and her lowest was in English and economics, with 94 and 93 respectively. Ritika now eyes St Stephens College, Delhi for a bachelor's degree in English. She wants to become an English professor.
VidyaGyan director Bishwajit Banerjee said: "This success is a testament to the hard work put in by our students and teachers. Our students have shown a tremendous level of commitment and our teachers have left no stone unturned in providing the best guidance."
VidyaGyan, a rural leadership academy for economically underserved, meritorious students from UP had 116 students clearing class 12 with an average score of 92.92%. As many as 88 students scored above 90% while 20 scored 100 marks in different subjects.