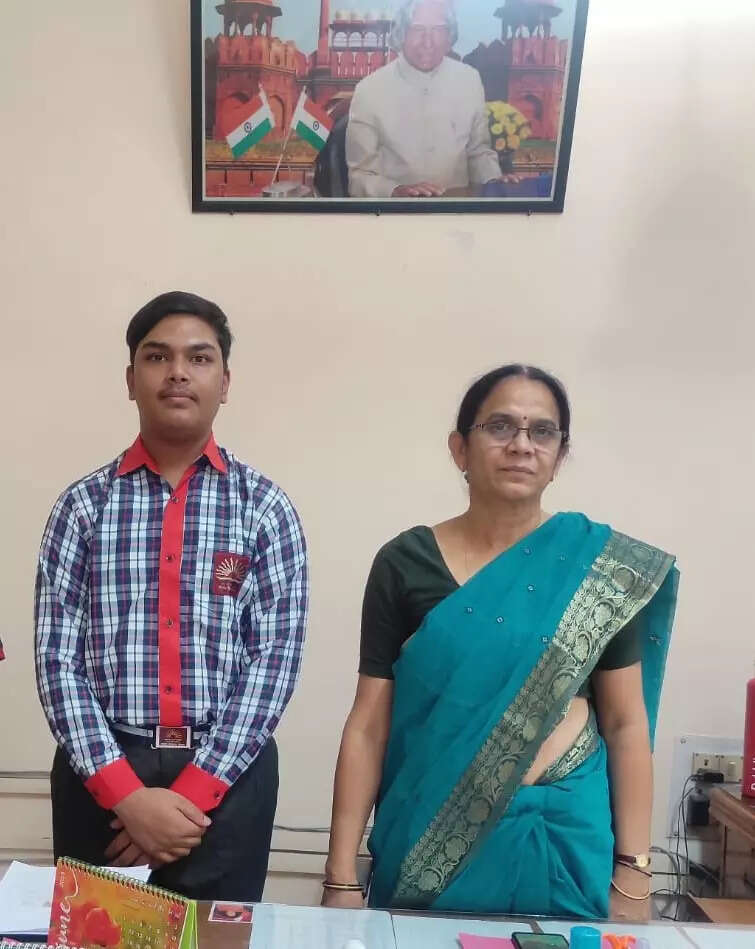 Prayagraj: At a time when the results of several schools in class 12, affiliated to the Central Board of Secondary Education (CBSE) have declined as compared to last year, the achievement of Kendriya Vidyalaya AFS Manauri of Prayagraj stands exceptional. This school is the only KV of the Varanasi region that has improved its performance in class 12 as compared to 2022.
The region has 34 schools and only KV Sultanpur and KV Jhalwa (Prayagraj) have been able to maintain their performance from last year's performance. Result of rest all the schools, barring KV Manauri, of the region has declined.
Result of class 12 of KV Manauri in 2023 result, which was announced by CBSE on Friday, stood at 98.4% whereas in 2022, the pass percentage of this school was 97.19, thus an improvement of 1.21% has been shown by the schools, informed the principal of the school, Shalini Dikshit while talking to TOI.
Result of class 12 at KV Naini has declined by 1.45% and that of KV Bamrauli has come down by 1.58%. KV Chitrakoot too has come down by 1.68%. Among other eminent schools of the Varanasi region, the result of class 12 at KV DLW Varanasi too has declined by 2.36% as compared to the previous year 2021-2022.
KV Manauri has improved in terms of class 10. This year, the school has produced 100% results whereas in 2022, the pass percentage was 95.71, thus an improvement of 4.29%.
In KV Manauri, 108 students appeared in class 10 and all had cleared the exam. Riddhiman Pratap Singh with his 96.4℅ aggregate marks topped the Vidyalaya, whereas Warsha Devi with 94.4℅ marks, and Pragyesh Sharma with 94℅ aggregate marks stood at second and third places, respectively. All these toppers desire to become engineers or scientists in the future. The station Commander of AFS Manauri, Group Captain SK Singh has congratulated all the students, teachers, and parents. All the toppers have given credit for their success to the principal, vice Principal, all subject teachers, and other staff members of the school.