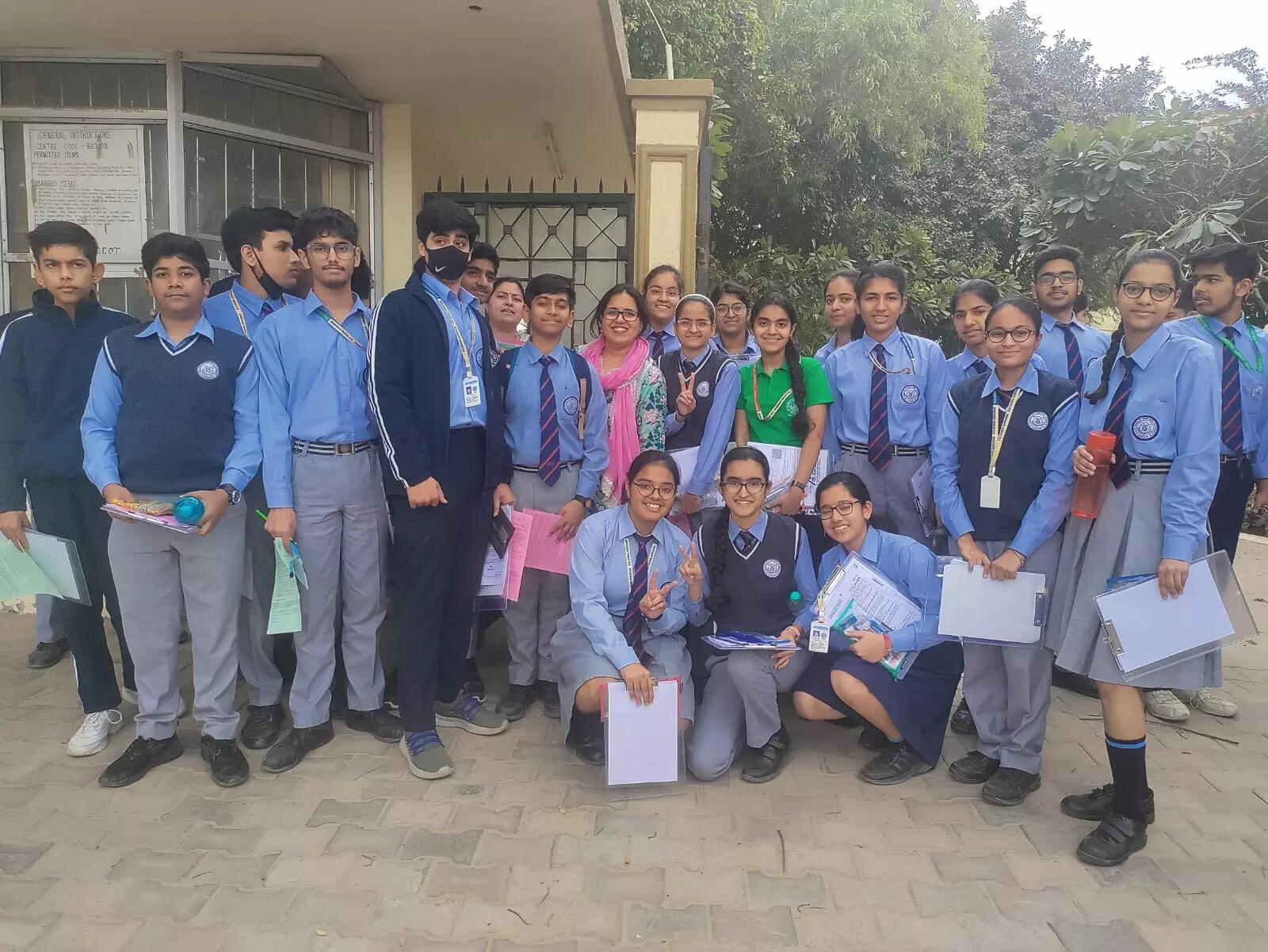 CBSE Board Exams 2023
: The Central Board of Secondary Education is scheduled to conduct the Class 10 Social Science paper on Wednesday, March 15, 2023. Students preparing for the Social Science exam can refer to the past question papers, marking scheme, and important instructions for Board Exams 2023.
CBSE Class 10 Social Science (087) exam will be held on March 15, 2023. The paper will be of 80 marks and the students will get 3 hours to complete the exam. There will be no overall choice in the question paper. However, an internal choice will be provided in a few questions. The 10th Social Science question paper will have 37 questions divided into 6 sections.
Section A
– It has 20 MCQs of 1 mark each.
Section B
– It comprises of 4 Very Short Answer type questions, carrying 2 marks each. The answers should not exceed 40 words.
Section C
– It has 5 Short Type Questions, carrying 3 marks each. The answer should not exceed 60 words.
Section D
– This section has 4 Long Answer type questions, carrying 5 marks each. The answer to each question should not exceed 120 words.
Section E
– It consists of 3 Case Based questions with three sub-questions and is of 4 marks.
Section F
– It has only 1 question based on map and will be of 5 marks.
CBSE Class 10 Social Science Question Paper – 2022
CBSE Class 10 Social Science Question Paper – 2020
CBSE 10th Board Exams 2023: Important Instructions
✦ Reach the examination centre on time to avoid last minute hassle.
✦ Report to the examination venue in your respective school uniforms.
✦ Candidates must not carry any communication devices inside the exam hall.
✦ Maintain strict discipline in the examination centre.
✦ Students will be given an additional 15 minutes of reading time to read the question paper.
✦ Follow all the COVID protocols inside the outside the examination venue.
Class 10 Social Science Marking Scheme – 2023
The CBSE Class 10 Board Exams 2023 began on February 15, 2023 and will come to an end on March 21, 2023. The exams are being conducted in a single shift – from 10:30 AM to 1:30 PM. Students are advised to read the instructions given on the admit card before reporting to the examination centre.