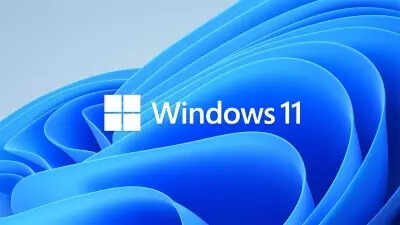 Microsoft has leased a big update to Windows 11 today (February 28). The update adds the company's new AI-powered Bing search to the taskbar. Among other new features, Windows 11 is getting improvements to widgets, a better touch mode, a screen recording feature, tabs inside Notepad, preview of Phone Link for Apple iOS and more. Panos Panay, chief product officer at Microsoft, announced the new features in a blog post.
Use Bing
to search, chat, answer questions and generate content on your Windows taskbar
"Today, we take the next major step forward adding to the incredible breadth and ease of use of the Windows PC by implementing a typable Windows search box and the amazing capability of the new AI-powered Bing directly into the taskbar. Putting all your search needs for Windows in one easy to find location," wrote Panay describing the feature.
More than a million people are now testing the new Bing preview in 169 countries, said Panay in the post. "…soon hundreds of millions of Windows 11 users can get access to this incredible new technology to search, chat, answer questions and generate content from right on their Windows taskbar," he further added.
The feature will be available to those users who are on Bing preview starting today. Microsoft said that all that users will need to do is install today's Windows 11 update to access the new search box. The announcement also shows that Microsoft may be planning to expand the new Bing preview in a major way.
Other new additions to Windows 11
* Link your iPhone directly to your Windows 11 PC with Phone Link being introduced for Apple iOS. This means access to send and receive messages including iMessage, calls and notifications. The feature is launching first as a preview to Windows Insiders.
* Capture what you are doing with a new built-in screen recorder in Snipping Tool, and use Windows Studio Effects with advanced AI to broadcast your self in videos. This means that Snipping Tool now includes screen recording to let users capture an entire screen.
* New toggles to improve energy efficiency for laptops. These recommend changes to Sleep and Power settings to optimise battery life.
* New accessible features include braille display support and enhanced voice access in key apps.
* Other additions include improved touch experiences, full screen widgets, and quick access to the Windows 365 app to go from desktop straight to Cloud PC, and more.
Availability
These new Windows 11 features are all available starting today by manually checking for new updates from Windows Update. Users with eligible devices running Windows 11, version 22H2 who are interested in experiencing these new features now, can choose to do so by opening Windows Update settings (Settings > Windows Update) and selecting Check for updates. Microsoft exprects full availability of the new features delivered via Windows Update in the March 2023 monthly security update release.