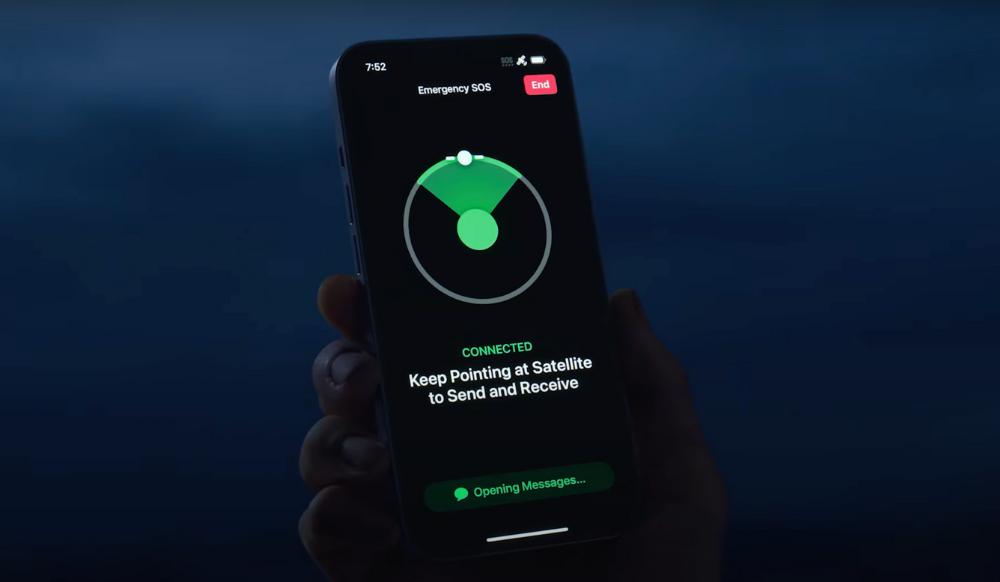 Apple has announced that its Emergency SOS via satellite feature which was launched with iPhone 14 lineup is now available in two more countries. The technology will enable users in Australia and New Zealand to message with emergency services while outside of cellular and Wi-Fi coverage.
"Australians know full well the importance of remaining connected in regional, rural, and remote areas, particularly when they need emergency services. The ability to contact Triple Zero with Emergency SOS via satellite when there is no mobile coverage is a strong backup to keep Australians connected in an emergency," said Michelle Rowland, minister for communications.
"This will go a long way in helping emergency services respond to, protect, and ultimately, keep individuals safe from harm," Rowland added. Users can open the Find My app and share their location via satellite.
What is Apple's Emergency SOS via satellite feature
Apple iPhone 14 and iPhone 14 Pro series were launched with Emergency SOS via satellite that enables users to connect with emergency services under "exceptional circumstances", for example, when there's no cellular coverage.
When an iPhone 14 or iPhone 14 Pro user uses a satellite connection, in ideal conditions with a direct view of the sky and the horizon, a message might take 15 seconds to send, and over a minute to send under trees with light or medium foliage.
Emergency SOS via satellite availability
Initially launched in the US along with few other developed markets, Apple has been expanding the service in recent months. Earlier this year, the company made the feature available in Austria, Belgium, Italy, Luxembourg, the Netherlands and Portugal. It is also available in Canada, France, Germany, Ireland and the UK.
Emergency SOS by satellite and Find My by satellite require iOS 16.4 for users in these new countries. The service was for free for two years starting at the time of activation of a new iPhone 14 model.