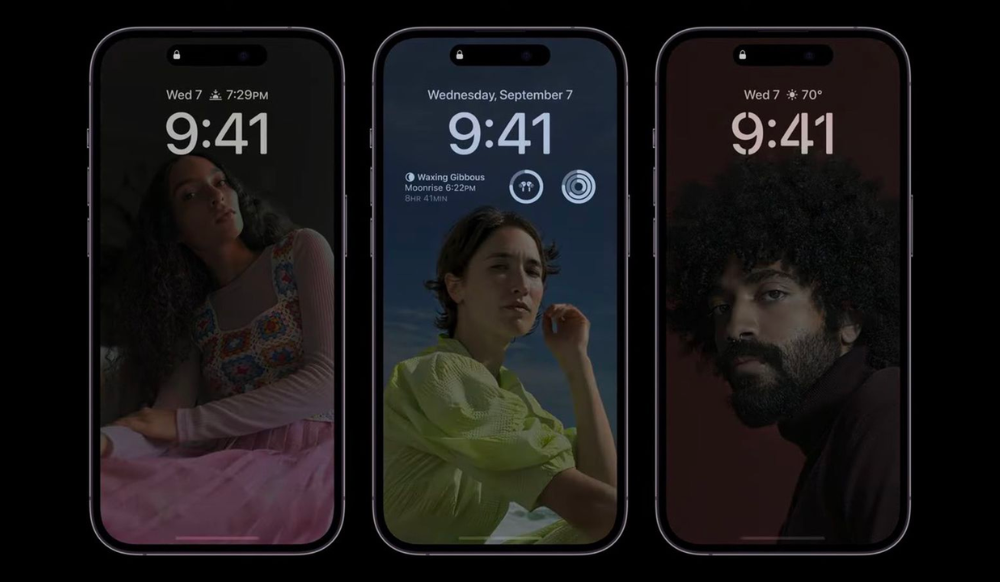 Apple has long been rumoured to be working on many smart home products, but little did we know that the iPhone could be the first of these. Soon, your iPhone might look similar to that of Google's Nest and Amazon Echo Display when turned off.
According to Bloomberg's Mark Gurman, Apple is developing a new feature for iOS 17 that will transform the iPhone's screen into a smart home-style display.
The interface will showcase the weather, calendar appointments, and notifications when the phone is locked and tilted horizontally. Gurman notes that these widgets will appear on a dark background with bright text, based on the lock screen widgets that Apple revealed with iOS 16.
Apple wants to make iPhone useful even when it's not in use
The goal is to make iPhones useful even when they are locked resting on a desk or nightstand, for instance, say people familiar with the development.
Google already has a similar feature for Pixel phones. Once you place your Pixel on the stand, you can easily access a range of settings or opt to display a slideshow of your Google Photos images while your device charges. However, that only worked when used with the Pixel Stand. In the iPhone's defence, no stand or accessory is involved, at least for now.
Gurman says that Apple is working on adapting the interface for iPads, and rumours have been rife that there is also a magnetic mount for iPad under development, which should position it very well as a smart home device, similar to Pixel Tablet.
Apple is expected to reveal iOS 17 at the developers' conference keynote on June 5. Gurman earlier said that the iOS 17 will bring some "nice to have" features, which could include improvements to Wallet, and Health apps, along with a new journaling app and updates to AirPlay and SharePlay.